D. ROUTE FEATURES
I-80 Route Features (Exhibits 3a — Exhibits 3b)

Within the study area, I-80 has rest areas in both the eastbound and westbound directions between Dunphy and Beowawe. There is also a major rail, river, and interstate crossing near Dunphy. If an event or accident were to occur in this area it is possible that all three features could be affected.

Emigrant Pass is the area associated with a high number of accidents mainly due to the terrain of the roadway. Chain areas exist both to the east and west of Emigrant Pass. (See Figure IV - e below ). There is also a maintenance station located at Primeaux Springs. Based on NDOT information this station has six maintenance and support personnel who operate out of that facility.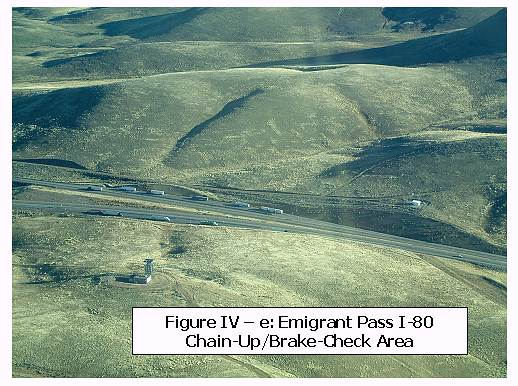 Exhibit 3a and Exhibit 3b shows various route features provided by NDOT, including chain areas, rest stops, truck parking, major crossings (crossovers), and deficient bridges.

SR 278 Route Features (Exhibits 4 — Exhibits 5 — Exhibits 6)

SR 278 carries only about 300-600 vehicles per day and has much less infrastructure associated with it. There is one rest area approximately halfway between Carlin and the Town of Eureka. Other features include maintenance staging areas (currently salt and sand piles) and an abandoned maintenance station. According to NDOT reports, Bridge B 478 just north of the Eureka Airport on SR 278 is considered a "deficient bridge."

US 50 Route Features (Exhibit 7)

There is an existing NDOT maintenance station near the Town of Eureka. There are also salt/sand piles approximately four miles into White Pine County on US 50. Just southeast of the town of Eureka is a rest area along with a paved parking area on the side of the highway. A second rest area is located on US 50 approximately five miles east of the Lander County line. Rest area services are limited to a parking area, garbage cans and picnic benches. Figure IV - f displays an aerial view of this rest stop taken in 2004.