Today's News – January 2015



The Inside Story




Yucca Mountain, Nevada's View — State of Nevada




Yucca Mountain, What's Really There? — State of Nevada




Yucca Mountain redux — TheBulletin.org




Why Yucca Mountain Fails — neirs.org

January 27, 2015 — How GOP control in D.C. affects us in Nevada — A new Congress means another attempt to store the nation's nuclear waste at Yucca Mountain. Rep. John Shimkus, R-Ill., says he will introduce a bill to get the ball rolling on creating a nuclear repository at Yucca, about 90 miles north of Las Vegas. What's different this time is that Republicans control Congress — Las Vegas Sun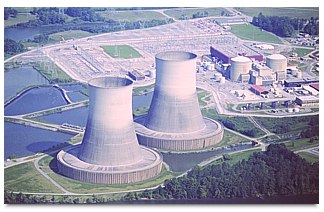 January 27, 2015 — [Opinion – Rep. Lamar Smith] Time for US to live up to its nuclear potential — Reliable, affordable energy is the foundation of our nation's economy. America is blessed with abundant natural resources. Our energy history is full of new technologies displacing old ones. Coal led the industrial revolution in the United States. Thomas Edison's electric lightbulb displaced candles and kerosene lamps. Following World War II, nuclear science catapulted America to superpower status — The Hill.com

January 27, 2015 — Experts discuss nuclear waste impasse America's impasse over the storage of highly radioactive waste will take center stage at a panel discussion and public forum Tuesday night in San Juan Capistrano. The storage of spent nuclear fuel has moved to the forefront of safety concerns at the San Onofre Nuclear Generating Station since the twin-reactor plant was retired in 2013 after a botched steam generator replacement project.— Utsandiego.com

WHEN: Tuesday, January 27th 2015 6:00 pm to 9:30 pm
WHERE: San Juan Capistrano Community Center, 25925 Camino Del Avion, San Juan Capistrano, Calif., 92675
LIVE VIDEO: www.songscommunit...>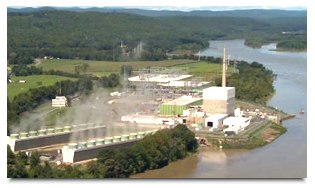 January 20, 2015 — Vermont Yankee's long road to retirement —Officials with Entergy announced last week that all of the fuel from Vermont Yankee has been removed from the reactor and placed in the spent fuel pool following the closure of the plant last month. The announcement signals the beginning of what is expected to be a lengthy decommissioning process — Wcax.com

January 16, 2015 — Next closure issue: San Onofre waste Activists worry about plan to bury canisters along coast — Largely overlooked in the high-profile fight over who should pay for the premature shutdown of the San Onofre nuclear power plant was another, perhaps even more vexing issue: what to do with tons upon tons of radioactive waste — utSanDiego.com

January 14, 2015 — House GOP wants to revive Yucca nuke dump — The top House Republican overseeing environmental policy plans to focus this year on funding the Yucca Mountain nuclear waste dump. Yucca was one of three priorities identified by Rep. John Shimkus (R-Ill.) Wednesday . . . TheHill.com
[More Coverage — LAS Vegas Review Journal]

January 10, 2015 — Nuclear waste storage creates headaches for all — RED WING: When Ron Johnson looks east, the twin towers of the Prairie Island nuclear plant dominate the skyline. It's a constant reminder of a looming threat to his people — postbulletin.com

January 07, 2015 — Nuclear waste storage issues can be addressed — When the Tennessee Valley Authority suspended construction of the Watts Bar 2 nuclear plant in 1985, the nuclear industry worried it might have a contagious effect on the policies of other electric utilities. In 2008, however, Southern Co. and South Carolina Electric & Gas each announced plans to build two new nuclear power plants, and other utilities have applied to the Nuclear Regulatory Commission for construction and operating licenses to add new reactors — montgomeryadvertiser.com

January 02, 2015 — Pilgrim nuclear plant expands waste storage to concrete casks — Massachusetts's only nuclear power plant said Friday that it would begin packing its spent fuel in super-tough concrete-and-steel containers. Previously, all of the nuclear reactor fuel rods from the Pilgrim Nuclear Power Station in Plymouth were submerged in a deep pool of water, which is running out of space. The new containers, called casks, are designed to hold the nuclear reactor's radioactive materials until the federal government selects a disposal site for nuclear waste — BostonGlobe.com

December 31, 2014 — Vermont Yankee Nuclear Plant Just Shut Down; U.S. Still Has No System for Disposing of Nuclear Waste — The Vermont Yankee nuclear plant officially went offline Monday, halting the nuclear reaction process and beginning what could be a nearly 40-year process to fully decommission the plant. But what happens to all the plant's nuclear waste at the end of those decades? No one knows for sure, because the U.S. government has nowhere to put it — News Week

December 29, 2014 — How Should the U.S. Handle Its Nuclear Waste? — An enduring challenge facing U.S. nuclear power revolves around a simple question: What should we do about the waste this process produces? To get some insights, we put this question to a group of energy experts — including a former head of the Environmental Protection Agency and a leader of the energy practice at the Boston Consulting Group — wsj.com
[Readers Note — See this for clarification of "What's really on the ground, i.e., in terms of actual infrastructure" at Yucca Mountain]

December 23, 2014 —
Yucca Mountain Won't Open Without Water — Funding to complete Yucca Mountain isn't the only thing the federal Energy Department needs. The agency will also need to acquire water and land rights before it gets approval to store the nation's most radioactive waste beneath a mountain some 100 miles northwest of Las Vegas — KnprNews.com

December 19, 2014 — NRC Publishes Volume 4 of Yucca Mountain Safety Evaluation Report — The Nuclear Regulatory Commission staff has published Volume 4 of its safety evaluation report on the proposed underground geologic nuclear waste repository at Yucca Mountain in Nevada — The NRC

December 18, 2014 — NRC finds hole in Yucca Mountain bid — WASHINGTON – Federal safety analysts have found a flaw in the plan to bury nuclear waste at Yucca Mountain –the government does not have the necessary water rights to operate at the Nevada site. In a report issued Thursday, staff at the Nuclear Regulatory Commission concluded the lack of assured water fails the standard to license a nuclear waste complex — By STEVE TETREAULT STEPHENS WASHINGTON BUREAU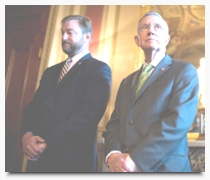 December 16, 2014 — Heller Pledges Yucca Mountain Will Stay Dead Despite Leaving Energy Committee — Sen. Dean Heller, R-Nev., pledged that a proposal to build a nuclear waste depository at Yucca Mountain would remain dead, even though he is stepping away from the Energy and Natural Resources Committee to join the Finance Committee. "I don't think it changes the dynamics," Heller said of his new committee assignment for the 114th Congress — roocall.com

December 10, 2014 — Omnibus Bill Doesn't Make Nuclear Waste Management a Priority — The House gave no additional funds for the Nuclear Regulatory Commission's (NRC) work to finish the review of the Yucca Mountain license in its massive omnibus appropriations bill. While it did find room to spend taxpayer money to fight international poaching of rhinos, Congress did not see fit to ensure that adequate funding is available for long-term management of nuclear waste at commercial nuclear power reactors around the nation. The NRC has been clear that it lacks the means to finish anything beyond the safety evaluation reports. For all the verbal support many in the House have given, Congress should have done more to ensure that the entire licensing process is finished — DailySignal.com

December 09, 2014 — Editorial: Window is opening for Yucca Mountain — The time might be right for South Carolina's congressional delegation to once again help push to revive the much-needed Yucca Mountain underground nuclear waste repository GreenVilleOnline.com

December 06. 2014 — Feds want to save sage grouse with conditions, Interior secretary says . . . [at the meeting of the Western Governors Association, Energy "Secretary Moniz also reaffirmed to Governor Sandoval] that the position of the Department under this Administration has been unwavering — Yucca Mountain is not a workable solution — RJ.com

December 01, 2014 — Where will all our nuclear waste go? Disposal is at a critical stage, feds say — A public education push is vital if America is to solve its critical nuclear waste disposal problem that grows more expensive by the day, according to the U.S. Government Accountability Office. "Used nuclear fuel that has been removed from the reactor core of a nuclear power plant is an extremely harmful substance if not managed properly," the GAO wrote. "Without protective shielding, its intense radioactivity can kill a person who is directly exposed to it or cause long-term health hazards, such as cancer. ... If it were released by a natural disaster or an act of terrorism, it could contaminate the environment with radiation." — Ocregister.com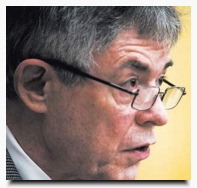 November 23, 2014 — Reid, Heller ready to battle Yucca Mountain — With a change in U.S. Senate leadership after the midterm election, Nevada Nuclear Projects Agency chief Robert Halstead says he has been assured by the staffs of Nevada's senators that both Senate Majority Leader Harry Reid, D-Nev., and Sen. Dean Heller, R-Nev., a member of the Committee on Energy and Natural Resources, remain strongly opposed to the Yucca Mountain nuclear waste project and are "well-positioned and working together to protect Nevada's interests." — RJ.com

November 22, 2014 — [Opinon] View: No Yucca Mountain, and more Indian Point concerns — The Nuclear Regulatory Commission is sending mixed signals about nuclear waste from power plants. It recently issued new rules encouraging continued long-term storage of waste on site at the plants and denied environmentalists' contention that waste buildup at Indian Point nuclear facility in Buchanan was a problem. On the other hand, NRC recently resumed safety evaluations of a proposed national nuclear waste repository at Nevada's Yucca Mountain — Lohud.com
[Related Information]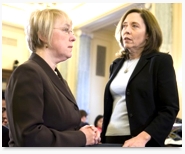 November 20, 2014 — Murray and Cantwell on Yucca Mountain — With Republicans taking control of the next Congress and Yucca Mountain opponent Harry Reid, D-Nev., losing his perch from which he has fought the project, attention is on the views of other influential members who will be in the new minority. Washington Democratic Sens. Patty Murray and Maria Cantwell have long pushed for a solution to their state's military nuclear waste and see Yucca Mountain nuclear waste repository as an option. "It is imperative that the Yucca Mountain Licensing application is thoroughly considered by the NRC,"Murray urged Nuclear Regulatory Commission Chairwoman Allison Macfarlane Tuesday in a letter, E&E Publishing reported. . .Bolstering her [Cantwell's] position, an Energy Department report recently recommended a separate repository for certain military wastes — RollCall.com[Related Information]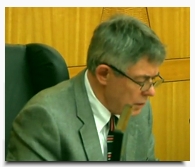 November 18, 2014 — Nevada report alleges bias in Yucca Mountain evaluation — A report from a state agency to Nevada's incoming Legislature and Gov. Brian Sandoval charges bias by federal Nuclear Regulatory Commission staff members and urges elected lawmakers to continue to back the 25-year fight against plans to entomb the nation's radioactive waste 90 miles northwest of Las Vegas — AP [More Coverage — RJ.com]

November 18, 2014 — Letter From Patty Murray (Senator State of Washington) to Allison Macfarlane, NRC Chairman.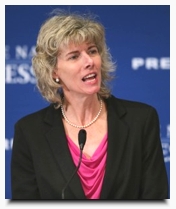 November 17, 2014 — NRC Head Calls for Disposal, Closure Rules . . . Macfarlane, who has announced she will leave her post at the end of the year, echoed a finding of the Blue Ribbon Commission on which she served, saying that the amount of current and projected nuclear waste would require more than one permanent storage facility. She said that because the commission's current citing standard for a deep geologic repository is specific to Yucca Mountain, the commission should issue general rules to cover other options — RollCall.com

November 17, 2014 — Review breathes life into Yucca Mountain nuclear-waste site — A review by the Nuclear Regulatory Commission (NRC) of the long-term safety of the Yucca Mountain repository for nuclear waste in Nevada has improved the chances that it may go ahead, despite the project being mothballed by the Obama administration back in 2010 — PhysicsWorld.com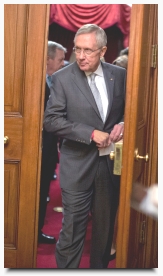 November 14, 2014 — A Lame-Duck Fight Over Yucca Mountain — Harry Reid's longtime opposition to the Yucca Mountain nuclear repository appears set to have one of the last quacks in the lame duck, and Republicans are crying foul. Sen. David Vitter of Louisiana, the top Republican on the Environment and Public Works Committee, slammed President's Obama's nomination of Jeffery M. Baran to a full five-year term on the Nuclear Regulatory Commission, and pointed to the Democratic leader's longtime efforts on Yucca — Rollcall.com

November 2014 — SPENT NUCLEAR FUEL MANAGEMENT — Outreach Needed to Help Gain Public Acceptance for Federal Activities That Address Liability [GAO, 4.6MB, 60 Pages]



November 2014

Nye County Official: Rep. Hardy Supports Yucca Mountain — Nye County Commission nuclear waste liaison Dan Schinhofen is confident that he has the support of newly elected Rep. Cresent Hardy, R-Nev., in his effort to restart the stalled Yucca Mountain project. Schinhofen told KNPR's State of Nevada program that . . . Knprnews 88.9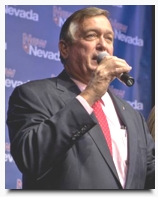 November 11, 2014 — What Nevada's newest congressman has to say on Yucca Mountain, immigration and why he won
. . . Hardy is the first member of Nevada's congressional delegation in decades to publicly say he would support a proposal to store the nation's nuclear waste inside Yucca Mountain, about 90 miles north of Las Vegas. "If everything is safe, if the science says its safe for transportation, safe for storage, safe for all of the above, then I'm a supporter of it," he said — Las Vegas Sun





November 05, 2014 — Yucca Mountain redux — The Republican takeover of the Senate and consequent sidelining of the Democratic majority leader, Nevada Sen. Harry Reid, will undoubtedly increase calls for reviving the Energy Department—s proposed nuclear waste repository at Nevada's Yucca Mountain — TheBulletin.org

November 05, 2014 — Without Reid, Yucca Mountain Looms — One of the biggest forces opposing the Yucca Mountain nuclear waste repository just lost his power. With the GOP winning clear control of the Senate Tuesday night, talk of Keystone and export bills is at the forefront, and while these items may rank higher on the GOP agenda, Yucca may be the most likely to proceed — RollCall.com

November 01, 2014 — [Editorial] Congress should resume funding of Yucca Mountain nuclear waste site — USING YUCCA Mountain in Nevada as a central repository for the byproducts of nuclear power generation in the United States is not a perfect solution to a complex problem, but it's far better than the status quo. A recent Nuclear Regulatory Commission report found that Yucca Mountain meets government requirements for the safe storage of nuclear waste. That conclusion should end the decades-long debate on the suitability of the site, but it almost certainly won't stop political opposition to the project. Congress should lay politics aside and move forward anyway — BostonGlobe.com

October 28, 2014 — States challenge NRC waste rule — Three US states have launched a legal challenge to the Nuclear Regulatory Commission's (NRC's) recently approved final rule on storage of used nuclear fuel after reactors have closed. The petition filed on behalf of the states of New York, Vermont and Connecticut alleges that the rule violates federal environmental legislation — World-Nulcera-News.org

October 28, 2014 — Lawyers the winners in long Yucca court fight — WASHINGTON – A nuclear waste repository might or might never be built at Yucca Mountain but one group profited from a long legal fight over the Nevada site – the lawyers. A handful of attorneys representing plaintiffs in a case that wound through a federal appeals court over two years billed more than $350,000 in fees and expenses, according to court documents — RJ.com

October 26, 2014 — The Other Senate Nuclear Option — [OP-ED CONTRIBUTOR] Much is at stake as Americans vote on Nov. 4. While different races have different issues, the nuclear-energy world is watching to see which party will control the Senate. If Majority Leader Harry Reid becomes minority leader, he would likely no longer be able to sustain opposition to Yucca Mountain, the Energy Department's chosen nuclear repository — Mr. McCullough is a former chairman of the Tennessee Valley Authority and was mayor of Tupelo, Miss. He is now a consultant to energy corporations.

October 23, 2014 — Regulators release report on viability of nuclear waste storage at Yucca —But it doesn't mean the Nevada site is safe — or even back on the docket. — Reid Blasts Nuclear Regulatory Commission's Approval Of Yucca Nuclear Waste Site," blared a headline last week at Law360, a news site devoted to the legal profession, referring to Nevada's senior Senator, Harry. "NRC Deems Nuclear Waste Storage at Yucca Mountain Safe," announced Power, an electrical industry trade magazine. Reps. Fred Upton, R-Mich., chair of the House Energy and Commerce Committee, and John Shimkus, R-Ill., chair of the Environment and the Economy Subcommittee, issued a joint statement calling some recent news out of the federal agency that regulates nuclear power "game-changing."

October 16, 2014 — NRC staff: Yucca Mountain could meet safety needs — WASHINGTON — A long-awaited report issued Thursday by the Nuclear Regulatory Commission found the Yucca Mountain site — once considered by the government but halted by the Obama administration — could be safe to store nuclear waste. The federal agency released a staff analysis of a plan that the Department of Energy submitted for a license in 2008 but later disavowed. The 781–page document concluded that the site 100 miles northwest of Las Vegas "with reasonable expectation"could satisfy licensing rules — RJ.com

October 16, 2014 — Calls to Use Yucca Mountain as a Nuclear Waste Site, Now Deemed Safe — The Nuclear Regulatory Commission on Thursday released a long-delayed report on the suitability of Yucca Mountain as a disposal spot for nuclear waste, finding that the design met the commission's requirements, laying the groundwork to restart the project if control of the Senate changes hands in the elections next month — NY Times.com

October 01, 2014 — Nuclear waste dump may reopen in 2016, two years after accidents — The Energy Department says it hopes to resume operations at its shuttered nuclear waste dump in New Mexico by early 2016, roughly two years after two serious accidents released radioactive materials and soot throughout the 2,150-foot-deep repository. The cost of accidents will approach $1 billion, based on estimates that are contained in the agency's 32-page plan, released Tuesday — LA Times



Recent News — January / September 2014

News Archive — 2000 through 2013

New Documents & Links

2014 —Safety Evaluation Report Related to Disposal of High-Level Radioactive Wastes in a Geologic Repository at Yucca Mountain, Nevada, Volume 3: Repository Safety After Permanent Closure. SER Volume 3 documents the results of the NRC staff's evaluation to determine whether the proposed repository design complies with the performance objectives and requirements that apply after the repository is permanently closed. The NRC staff finds, with reasonable expectation, that DOE has demonstrated compliance with the NRC regulatory requirements for postclosure safety, including, but not limited to, "Performance objectives for the geologic repository after permanent closure" in 10 CFR 63.113.
— DOE, Office of Nuclear Material Safety and Safeguards [781 Pages, 3.8MB]


2014 —All Current NRC Documents as per: [DOE's License Application for a High-Level Waste Geologic Repository at Yucca Mountain [ External Link]



2014 — [One Page Fact Sheet] Spent Nuclear Fuel Rods and Storage Pools: A Deadly and Unnecessary Risk in the United States — ips-dc.org



November 2014 — SPENT NUCLEAR FUEL MANAGEMENT — Outreach Needed to Help Gain Public Acceptance for Federal Activities That Address Liability
[GAO, 4.6MB, 60 Pages]


July 2014 — 2014 Update — Socioeconomic Conditions & Trends Report — As a part of efforts to assess the potential impacts upon Eureka County of construction and operation of a Nuclear Waste Repository at Yucca Mountain, Eureka County has developed and maintains an accurate picture of existing socioeconomic conditions and trends in the county.

August 2013 — NWTRB Reports [92 Pages 5.8MB] Review of U.S. Department of Energy Activities to Preserve Records Created by the Yucca Mountain Repository Project. August 2013. — U.S. Nuclear Waste Technical Review Board



April 2013 — [Clean Air Task Force Document] Putting Energy Innovation First: Recommendations to Refocus, Reform, and Restructure the U.S. Department of Energy

January 2013 — [DOE Document] Strategy for the Management and Disposal of Used Nuclear Fuel and High-Level Radioactive Waste [PDF 18 Pages]

December 2012 — Report and Recommendations of the Nevada Commission on Nuclear Projects — State of Nevada
Developments in the Yucca Mountain Project and the Federal High-Level Radioactive Waste Program
The Future of Yucca Mountain -- Taking the Long View
Recommendations to the Nevada Commission on Nuclear Projects
August 2012 — The GAO — SPENT NUCLEAR FUEL Accumulating Quantities at Commercial Reactors Present Storage and Other Challenges [60 Pages - PDF]

October 2011 — Eureka County, Nevada Comments on Blue Ribbon Commission on America's Nuclear Future Draft Report to the Secretary of Energy [21 Pages]





October 2011 — Lessons Learned Video Project: Eureka County has undertaking a Lessons Learned Video Project, to capture on film and on transcripts the recollections and insights of 21 key participants and observers in the Yucca Mountain project. Nuggets of the interviews are presented along with the full transcript of each interview. The complete videos and transcripts will also be made available to researchers for historical and archival purposes [Read the Press Release]

Eureka County, Nevada: Lessons Learned Reprot Regarding U.S. Repository Siting Process: Summary of Findings and Recommendations For the Blue Ribbon Commission on America's Nuclear Future [April 2011 — 29 Pages, 590 KB ]

Nuclear Waste Update — Eureka County Newsletter, Summer 2011



Yucca mountain — what's really there? — State of Nevada

Yucca Mountain — Nevada's Perspective — By Marta Adams, published in the Idaho Law Review

[April 2010]

Photo Slide Show: Union Pacific Freight Train Derailment & Bridge Collapse near Carlin Nevada - 12/27/08

April 28, 2009 — Eureka County Comments- OCRWM National Transportation Plan, Revision 0 [7 Pages]



Winter 2009 Newsletter



March 16, 2009 — Eureka County Comments: USDOE Draft Global Nuclear Energy Partnership (GNEP) Programmatic Environmental Impact Statement



February 17, 2009 — [Press Release] NRC approves rule incorporating EPA standardsfor Yucca Mountain repository


Read the Final Rule 20 pages



February 06, 2009 — Nuclear Waste Disposal: Alternatives to Yucca Mountains — Congressional Research Service (27 Pages)



October 7, 2008 — CRS Report for Congress, Civilian Nuclear Waste Disposal [ 22 Pages]



Eureka County, Nevada
Mineral Assessment Report - 10/07
Lumos & Associates, Inc.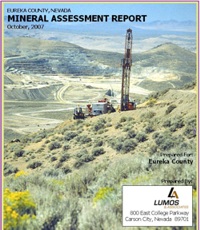 ---
Impact Assessment Report Eureka County, Yucca Mountain Existing Transportation Corridor, Lumos & Associates, Inc.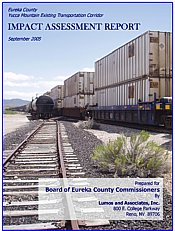 ---
Eureka County Atlas — The Atlas contains over 80 detailed maps of the county; each online map can be viewed or printed in Adobe pdf file format.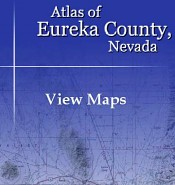 ---
News — By Subject Area
Maintained by YuccaMountain.org



2006 Congressional Legislation


Transportation News


Lawsuits in the Press


EPA Radiation Standard


Environmental Impact Statements


All Yucca Press News, 1998/2006
---
Agency Pages

Blue Ribbon Commission
America's Nuclear Future

State of Nevada
Agency For Nuclear Projects
What's New Page

State of Nevada — DCNR
PressClips - Natural Resources News

DOE/OCRWM News Links
OCRWM – In the News Online press clips page maintained by DOE's Office of Civilian Radioactive Waste Management (OCRWM)

Nuclear Waste Technical Review Board (NWTRB)
NWTRB Press Releases and Announcements
---
Commercial News Links


Las Vegas Review-Journal


Las Vegas Sun


Las Vegas Business Press


Pahrump Valley Times


Reno Gazette-Journal


Nevada Appeal - Carson City


The Record-Courier


Elko Daily Free Press


Ely Times
---
Yucca Mountain Maps, Graphics & Pictures
Map of sites with spent nuclear fuel and High-Level Waste destined for disposal at Yucca Mountain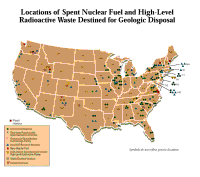 Yucca Mountain Site Map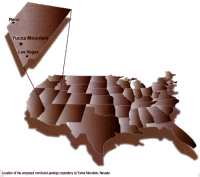 Rail Alignment Corridors
to Yucca Mountain
2006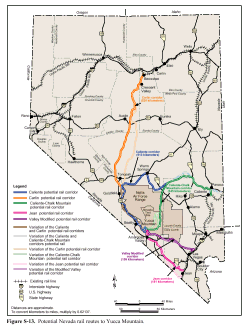 Photos of Yucca Mountain



Maps of Yucca Mountain



Repository Time Line