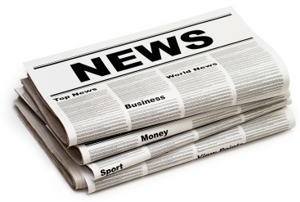 The Inside Story
Current Status of the Yucca Mountain Repostory Program — GAO
Yucca Mountain, Nevada's View — State of Nevada
Yucca Mountain, What's Really There? — State of Nevada
Yucca Mountain redux — TheBulletin.org
More background info.


Current Program News

Current Press News
October 17, 2017 — Moniz: U.S. needs 'consent–based process' for nuclear waste storage — A consent–based process is needed when it comes to disposing of the country's spent nuclear fuel, says former Secretary of Energy Ernest Moniz. Moniz, who served under the Obama administration and was part of the Blue Ribbon Commission on America's Nuclear Future, spoke about Yucca Mountain at the National Clean Energy Summit today in Las Vegas — Las Vegas Snn [Mobil Link]

October 10, 2017 — Nevada and Trump administration face off over Yucca Mountain — The state perseveres in its three–decade–long fight against hosting a national nuclear waste repository as support for the project from the White House and Congress resurges — By David Kramer, Physics Today [Print PDF]

October 10, 2017 — Yucca Mountain not in the "top 10" sites for a repository, Nevada expert says — There is no repository at Yucca Mountain. Yucca Mountain is an unsuitable site for a nuclear waste repository. Nevada was a victim of "power politics" when Yucca Mountain was selected as the proposed site for the nation's nuclear waste. Those were the main themes Tuesday night during "Yucca Mountain 101," a Sierra Nevada Forums' presentation at the Brewery Arts Center's Performance Hall — Nevada Appeal [Print PDF]

October 10, 2017 — CBO finds long–term costs of reviving Yucca Mountain hard to predict — WASHINGTON: House legislation to revive Yucca Mountain would have no significant impact on spending over 10 years, but the uncertainty of the project makes long–term cost increases hard to predict, a report by congressional auditors finds. The nonpartisan Congressional Budget Office said it was unknown what the cost increases would be if the Nuclear Regulatory Commission approved a license and the Department of Energy constructed a repository for nuclear waste in Nevada — Las Vegas Review Journal [Print PDF] [Download/Print CBO Report]

September 27, 2017 — Can $46 billion buy a permanent home for nuclear waste stored at San Onofre, other sites? — Congressmembers shifted on the dais during a meeting this week in Washington, D.C. on the long–term possibility of creating a national spot to store nuclear waste. "To put it bluntly," said Anthony O'Donnell, chair of the National Association of Regulatory Utility Commissioners, "the state and local governments have the federal government's waste, and the federal government has our money" — ocregister.com [Print PDF]

September 26, 2017 — Officials frustrated over lack of progress on Yucca Mountain — WASHINGTON: Energy industry officials and lawmakers vented their frustration over the federal government's failure to open Yucca Mountain as a permanent storage site for the nation's high-level nuclear waste at a House hearing on Tuesday.Officials and experts on nuclear waste management said radioactive waste continues to pile up at power plants and in local communities because the Energy Department has failed to develop adequate storage — Las Vegas Review Journal [Print PDF]

September 19, 2017 — Carson City site of free forum about potential Yucca Mountain nuclear waste dump — A free forum at 6 p.m. Oct. 10 in Carson City will discuss the development of Yucca Mountain as a potential nuclear waste dump as well as opposition surrounding the project — Nevada Appeal

September 18, 2017 — SCE nuclear waste settlement highlights growing problem for shuttered plants — The recent settlement between Southern California Edison and the activist group Citizens Oversight regarding onsite storage of spent nuclear fuel highlights a growing dilemma for nuclear plant owners, particularly owners that are shutting down reactors — utilitydive.com [Print PDF]

September 08, 2017 — House expected to act on nuclear waste policy this fall — Representatives in Congress are expected to take up a nuclear waste policy bill this fall that deals with issues tied to the Yucca Mountain project. House Energy and Commerce Committee staffer Andy Zach was in Las Vegas on Thursday to present the congressional outlook on nuclear waste policy and Yucca Mountain. Zach said resuming the licensing process for construction authorization for a Yucca Mountain repository is the most immediate priority — Las Vegas Sun

September 08, 2017 — Nevada board to consider $1M to fight Yucca Mountain plan — CARSON CITY: Nevada is ramping up its fight against the proposed Yucca Mountain waste dump, with a contract for nearly $1 million for legal services up for a vote Tuesday. This third amendment to the contract with the Virginia firm Egan & Associates would bring the deal's total value to nearly $8.5 million through March 30, 2018. The contract funded through the Nevada attorney general's office is up for consideration Tuesday by the Board of Examiners — Las Vegas Review Journal [Print PDF]

September 08, 2017 — Nye County, Nevada spar in Vegas over Yucca Mountain — The difference in the stance on Yucca Mountain taken by the state of Nevada and Nye County came into a sharp focus at the 11th annual RadWaste summit in Summerlin. Nye County Commission Chairman Dan Schinhofen and Nevada Agency for Nuclear Projects Executive Director Bob Halstead sparred over many aspects of the proposed repository, including science, politics and public opinion on the project during the panel titled "Yucca Mountain Restart." — PV Times [Print PDF]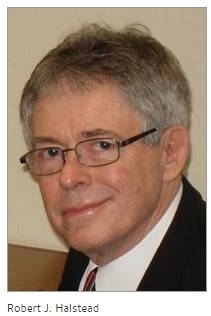 September 05, 2017 —Q+A: State's chief Yucca critic: It's 'almost a religious controversy now' — The once-mothballed proposal for a Yucca Mountain nuclear waste repository looks to be heading for a revival and will be a part of discussions at this week's Radwaste Summit in Las Vegas. Robert J. Halstead, executive director of the governor's Agency for Nuclear Projects, is set to appear on the "Yucca Mountain Restart" panel on Wednesday at the summit, which is expected to draw more than 350 commercial and federal radioactive waste officials from Sept. 5-7. — Las Vegas Sun [Print PDF]
Q+A:

What's the goal of the "Yucca Mountain Restart" panel?
What's next for Yucca Mountain?
Will Yucca Mountain supporters outnumber opponents at the RadWaste summit?
What are the key topics on the RadWaste Summit agenda?

September 05, 2017 — Energy official says Yucca Mountain ball in Congress' court — The Trump administration is committed to finding a long–term disposal solution for the nation's nuclear waste, but Congress first needs to fund the effort, a top Department of Energy official said Tuesday in Las Vegas. Speaking at a radioactive waste conference, acting Assistant Secretary for Nuclear Energy Edward McGinnis said the Nuclear Regulatory Commission cannot restart the licensing process for a permanent nuclear waste dump without an appropriation from Congress — Las Vegas Review Journal [Print PDF]

September 05, 2017 — Yucca Mountain opposition to be focus at Las Vegas conference — WASHINGTON: Nevada's opposition to Trump administration efforts to revive the Yucca Mountain nuclear waste project will be underscored Tuesday at a Las Vegas conference on radioactive waste where government and industry experts will gather. "Nevada's opposition to Yucca Mountain has never been stronger," said Robert Halstead, executive director for the state's Agency for Nuclear Projects — Las Vegas Review Journal [Print PDF]

September 03, 2017 — On opposing sides, the state, Nye County prepare for Congress to act on Yucca this fall — One of Harry Reid's most oft–repeated quotes in the tail end of his 30 years in the U.S. Senate was, "Yucca Mountain is dead." "Yucca Mountain is dead. It'll never happen," he said in Dec. 2006. "Yucca Mountain is dead. And I think it's time for opponents to move on," he said in April 2011. "It's pronounced Nev-AD-a and Yucca Mountain is dead," he said in an Oct. 2016 tweet — thenevadaindependent.com [Print PDF]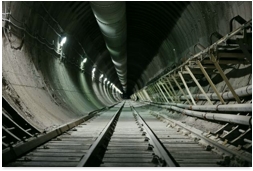 August 28, 2017 — Goodman Cautions Fellow Mayors On Risks Of Yucca Mountain — Las Vegas Mayor Carolyn Goodman said she works the room at gatherings of fellow mayors to warn them of the potential transportation risks the nation might face should nuclear waste be moved to Yucca Mountain. "We have passed a resolution every year that I've been back in Washington with the U.S. Conference of Mayors to repurpose, deactivate, do research, take the money, but don't transport this garbage across this country," she said. — KNPR
[17.43]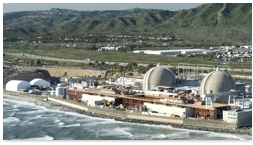 August 28, 2017 — New deal could push nuke fuel out of San Onofre — After a citizens' group branded San Onofre a "beachfront nuclear waste dump" – and sued Southern California Edison and the California Coastal Commission for failing to consider another home for it – the warring parties struck an agreement Monday to take specific steps toward removing nuclear waste from the region. Activists hope the deal will also kick-start discussions to solve the nuclear waste dilemma nationwide, while others say it accomplishes little — ocregister.com [Print PDF]

August 24, 2017 — Proceed with Yucca Mountain — Savannah River Site has for years been the nation's de facto nuclear waste dump with the abandonment of the national waste repository at Yucca Mountain, Nev., in 2011. Tons of high–level waste are currently stored at SRS from its decades as a weapons producer, and more recently, as the federal government's destination for weapons-grade plutonium — postandcourier.com

August 23, 2017 — Nye commission chairman to advocate for Yucca — Nye County Commissioner Dan Schinhofen said he will advocate for the restart of the Yucca Mountain licensing application at the 11th annual RadWaste Summit in Summerlin.The summit will take place on Sept. 5–7 at JW Marriott at 221 N. Rampart Blvd. in Las Vegas — pvtimes.com

August 21, 2017 — Challenges Facing U.S. Nuclear Power — South Carolina Public Service Authority (Santee Cooper) and South Carolina Electric & Gas (SCE&G) parent SCANA have suspended construction on two nuclear reactors at South Carolina's V.C. Summer Nuclear Station. Santee Cooper owns 45 percent of the project and SCE&G owns 55 percent. The reactors have cost the utilities approximately $9 billion and remain less than 40 percent built. Originally scheduled to come online by 2018, the V.C. Summer Nuclear project experienced major setbacks from disputes with regulators and construction problems. Utility officials recently estimated that the reactors would not begin generating electricity before 2021 and could cost as much as $25 billion – more than twice the initial $11.5 billion estimate — palmbeachpost.com

August 16, 2017 — Congressman: Yucca Mountain Push Just Following "Law Of The Land" — The congressman many in Nevada contend is leading the charge to entomb nuclear waste 100 miles from Las Vegas says he's only following the law. Rep. John Shimkus, R-Ill., told KNPR's State of Nevada that 1987 legislation identifying Yucca Mountain as the sole site under study as a nuclear waste repository remained "the law of the land," even though work there was halted by President Barack Obama — knpr.org
13:03

August 08, 2017 — Nuclear Regulatory Commission restarts Yucca Mountain licensing process — The nation's top nuclear energy regulator voted on Tuesday to proceed with the information–gathering stage of approving a license for the contentious nuclear waste storage site at Yucca Mountain in Nevada. The Nuclear Regulatory Commission voted 2–1 to begin actions related to the review of the Department of Energy's license to build the radioactive waste facility after the Obama administration attempted to scuttle the program entirely — washingtonexaminer.com [Print PDF] [More Coverage]

August 07, 2017 — The Battle of Yucca Mountain — Plans to store the country's nuclear waste at Yucca Mountain were considered "dead" after then–President Obama cut off funding in 2010. A change in the Oval Office could change all that. In his proposed 2018 budget, unveiled in March, President Trump included $120 million to revive the nuclear waste site in the Nevada desert, reopening a decades–long battle that the Silver State's federal delegation has vowed to staunchly oppose — thespectrum.com

August 07, 2017 — Nuclear Energy Institute opposes Texas' request for restitution from Nuclear Waste Fund — The Nuclear Energy Institute (NEI) recently filed a brief in the U.S. Court of Appeals for the 5th Circuit opposing a lawsuit by the state of Texas that requests "restitution and disgorgement" payment from the Nuclear Waste Fund — dailyenergyinsider.com

August 06, 2017 — Trump's former Las Vegas cohorts gird for battle to stop his Yucca Mountain nuclear waste plan — The White House's plan to revive a nuclear waste dump at Nevada's Yucca Mountain has pushed President Trump into an all–out war with Las Vegas, as powerful casino owners and city economic leaders vow to fight the administration tooth and nail over the proposal. Mr. Trump's 2018 budget proposal calls for $120 million to restart licensing procedures for the Yucca Mountain nuclear waste repository, which would be less than 90 miles from the Las Vegas Strip and would store roughly 77,000 tons of used nuclear fuel that now sits at sites across the country — washingtontimes.com [Print PDF]

August 06, 2017 — How The Dream Of America's 'Nuclear Renaissance' Fizzled — A decade ago, utility executives and policymakers dreamed of a clean energy future powered by a new generation of cheap, safe nuclear reactors. Projects to expand existing nuclear plants in South Carolina and Georgia were supposed to be the start of the "nuclear renaissance." — NPR


August 03, 2017 — Senate confirms Trump's pick for No. 2 at Energy Department — WASHINGTON: An official who will play a key role in any effort to revive the nuclear waste repository at Yucca Mountain was confirmed overwhelmingly by the Senate on Thursday, despite opposition from Nevada's two senators. Dan Brouillette, nominated by President Donald Trump, was confirmed 79–19 to be the deputy secretary at the U.S. Department of Energy — Las Vegas Review Journal

August 01, 2017 — Trump's Interior Secretary May Be The Key To Opening Yucca Mountain — A decision by Secretary of the Interior Ryan Zinke to shrink two Nevada national monuments could remove a significant hurdle to storing nuclear waste at Yucca Mountain, experts say — dailycaller.com [Print PDF]

July 28, 2017 — Nevada official says House vote on Yucca funding no shock — CARSON CITY: The director of the state's effort to stop the federal government from putting a nuclear waste repository at Yucca Mountain says he's not surprised by a vote in the House of Representative to move forward with licensing the facility — Las Vegas Sun [Print PDF]

July 27, 2017 — Attempts to block funding for Yucca Mountain die in House — WASHINGTON: A series of amendments to block funding to revive the Yucca Mountain nuclear repository died in the House and were not included in a four-bill, $800 billion spending package. An amendment by Rep. Ruben Kihuen, D–Nev., to strip funding to restart the licensing application for the Yucca site failed to pass on a voice vote — Las Vegas Review Journal

July 22, 2017 — Air Force chief objects to Yucca Mountain nuclear routes — Air Force Secretary Heather Wilson sees a need to protect the space frontier and envisions bolstering the ranks of drone warfare all while preserving the vast Southern Nevada range that shrinks as fighter jets zip faster across it. What she doesn't see in her crystal ball is a nuclear–waste train rolling across the 2.9–million–acre Nevada Test and Training Range to reach the Department of Energy's planned repository at Yucca Mountain, 100 miles northwest of Las Vegas — Las Vegas Review Journal [View Yucca Mountain "Nevada Rail Routes" Map]

July 21, 2017 — Yucca Mountain: High stakes and high hurdles — The Trump administration wants to revive Yucca Mountain, the national nuclear waste repository in Nevada that was canceled by the Obama administration in 2010, but the hurdles are high, both politically and financially. President Donald Trump's proposed 2018 budget included $150 million in funding to revive the licensing process for Yucca Mountain, comprising $120 million for the Department of Energy to support the completion of the licensing process and $30 million for Nuclear Regulatory Commission activities related to Yucca Mountain. On July 18, the Senate Appropriations Subcommittee on Energy and Water Development approved a $38.4 billion funding measure that included provisions for consolidated nuclear waste storage and for funding to allow the Department of Energy to store nuclear waste at private facilities licensed by the Nuclear Regulatory Commission. But the subcommittee excluded funds requested to restart the Yucca Mountain relicensing process. — utilitydive.com [Print PDF]

July 19, 2017 — 3 Nevada lawmakers want to erase funding for Yucca Mountain — WASHINGTON: Three congressional Democrats from Nevada are backing an amendment to a House spending bill that would eliminate $120 million in funding to restart the licensing process for a nuclear waste repository at Yucca Mountain. Rep. Ruben Kihuen, D–Nev., introduced the amendment one day after a Senate appropriations subcommittee reported out its version of the spending bill for energy and water development that did not include the funding sought by the Trump administration — Las Vegas Review Journal

July 18, 2017 — Senate appropriations bill moves without Yucca money — A request for $120 million to revive the Yucca Mountain nuclear waste repository project has been rejected for the moment in the Senate as an appropriations bill moves forward without the funding — Las Vegas Sun

July 17, 2017 — 4.1 earthquake rattles Nevada security site near Yucca Mountain — Geologists say a small earthquake that shook the Nevada National Security Site early Monday occurred along the same fault as a swarm of earthquakes that rocked the area in 1999. The 4.1 magnitude earthquake at 2:27 a.m. was centered about 7 miles northeast of the government town of Mercury at the security site and 4.2 miles below the surface, U.S. Geological Survey geophysicist Julie Dutton said — Las Vegas Review Journal [Print PDF]

July 15, 2017 — The Post's View Opinion: Put Yucca Mountain to work. The nation needs it.— ENERGY SECRETARY Rick Perry traveled to Capitol Hill last month , asking Congress for $28 billion in funding for everything from nuclear weapons to clean–coal research. Yet one of the most controversial elements in his department's budget proposal was a request for a relatively tiny $120 million – to restart work on Nevada's Yucca Mountain nuclear waste storage site — washingtonpost.com

July 13, 2017 — Yucca Mountain Revival Takes Another Step Forward — The House Appropriations Committee on Wednesday approved legislation that would provide $150 million to the Department of Energy and Nuclear Regulatory Commission for licensing of the Yucca Mountain repository for nuclear waste in Nevada — exchangemonitor.com [Print PDF]

July 13, 2017 — Yucca Mountain Again — Another "Groundhog Day" has dawned for Yucca Mountain, which is once again being proposed as a geologic repository for the United States' highly radioactive waste. President Trump's budget request includes $120 million to restart the licensing process, and the House is considering legislation to mandate a Yucca Mountain reboot. But the only thing headed for deep burial anytime soon is the nascent "consent-based" approach to siting–in which nuclear waste repositories would be sited only in places where the host community and all affected units of government are willing to accept them — Bulletin of the Atomic Scientist, 70 Years Speaking Knowledge to Power [Print PDF]

July 13, 2017 —Rick Perry Considers Permanent Site for Nuclear Waste — On the last day of May, Texas Attorney General Ken Paxton sued Rick Perry. It was the second lawsuit Paxton filed against the energy secretary and former Texas governor in three months. Perry is one of a half–dozen defendants named in the two filings at the U.S. Fifth Circuit Court of Appeals, as Paxton attempts to compel the Department of Energy and the Nuclear Regulatory Commission to restart the licensing process for Yucca Mountain, a high–level nuclear waste repository in southern Nevada — washingtonspectator.org

July 11, 2017 — Trump triggers fight over Yucca waste site — Supporters and opponents of the proposed Yucca Mountain nuclear waste site in Nevada are ramping up their advocacy efforts in hopes of swaying Congress and the Trump administration. For the first time in at least seven years, the proposed repository for high-level nuclear waste is on the political agenda in Washington, D.C., and lobbyists are dusting off their playbooks to once again advocate for or against the site — The Hill [Print PDF]

July 10, 2017 — Longtime Yucca fighter: 'We're worried but also optimistic' about waste dump in era of Trump — Nevada is "small, but we're mighty" in the fight to prevent the federal government from siting a nuclear waste dump within the state's borders, according to Marta Adams, a contractor who's been in the fray nearly two decades. The governor, attorney general and secretary of state got a briefing last week on a battle that's simmered for a generation but is nearing the boiling point in recent months because funding for Yucca Mountain is included in the Trump Administration's budget proposal. Lawsuits that would reduce Nevada's ability to make a case against the repository are active, and a bill to advance the project passed a House committee in late June — The Nevada Independent [Print PDF]

July 10, 2017 — [Opinon] Yucca Mountain bill hijacks Nevada's authority — When John Glenn was serving in the U.S. Senate, after his time as an astronaut, he had an aide who had done some nuclear waste research work for grassroots groups. When the aide briefed Sen. Glenn on the status of nuclear power and the fact that there was no solution for the waste, the senator said something like, "Wow, that would be like if they had shot me off into space with a promise of figuring how to get me back down while I was on the mission." — Published in the Las Vegas Sun: Judy Treichel is the executive director of the Nevada Nuclear Waste Task Force

July 05, 2017 — 1,800 tons of radioactive waste has an ocean view and nowhere to go — The massive, 150-ton turbines have stopped spinning. The mile-long cooling pipes that extend into the Pacific will likely become undersea relics. High voltage that once energized the homes of more than a million Californians is down to zero. But the San Onofre nuclear power plant will loom for a long time as a landmark, its 1,800 tons of lethal radioactive waste stored on the edge of the Pacific and within sight of the busy 5 Freeway — LA Times

July 03, 2017 — Nevada expected to boost contract to aid Yucca Mountain fight — CARSON CITY: Nevada officials are expected to sign off on a contract Wednesday that is part of the state's efforts to continue the fight against the proposed Yucca Mountain nuclear waste repository. The $150,000 increase in the contract between the attorney general's office and Adams Natural Resources Consulting Services will be reviewed by the state Board of Examiners, which includes Gov. Brian Sandoval and Attorney General Adam Laxalt —Las Vegas Review Journal

July 01, 2017 — Analysis: Trump pushing to restart Yucca Mountain but hasn't said why — WASHINGTON: candidate Donald Trump came to Las Vegas to face the question all presidential hopefuls who think they can win Nevada must face: Did he support building a nuclear waste repository at Yucca Mountain? "I'm very friendly with this area," Trump responded. "I have a hotel here. I will tell you I'm going to take a look at it because so many people here are talking about it. I'll take a look at it, and the next time you interview me, I'l have an answer." —Las Vegas Review Journal

June 28, 2017 — House panel votes to advance Yucca Mountain nuclear waste project — A House committee voted overwhelmingly Wednesday to advance a bill meant to move along the stalled Yucca Mountain nuclear waste repository in Nevada. The legislation would set a time limit for the Nuclear Regulatory Commission (NRC) to approve the project and makes a necessary land transfer for the project. It also allows the Department of Energy (DOE) to permit an interim nuclear waste storage site before Yucca has its licensing process completed. If the legislation becomes law, it would bring Yucca closer to reality, 30 years after Congress decided — over the objections of the state of Nevada — to designate the site as the nation's repository for high–level nuclear waste — The Hill [More coverage — Las Vegas Sun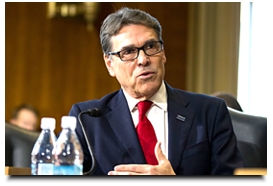 June 23, 2017 — Energy secretary's Yucca comments irk Nevada's leaders, please Nye County — U.S. Energy Secretary Rick Perry said the nation has a "moral obligation" to build Yucca Mountain in Nye County. Perry appeared in front of the House Appropriations Energy and Water Subcommittee on Tuesday, when members of Congress discussed the fiscal year 2018 budget request for the Department of Energy. "We have a moral and national security obligation to come up with a long-term solution, finding the safest repositories available," Perry told the subcommittee. "Listen, I understand, this is a politically–sensitive topic for some, but we can no longer kick the can down the road" — By Daria Sokolova Pahrump Valley Times [Mobil Link] [Print PDF]

June 22, 2017 — In Renewed Yucca Mountain Effort, Nevada Battles On Multiple Fronts The effort to turn Yucca Mountain into the nation's nuclear waste repository went mostly dormant during the Obama administration. These days not so much. Nevada is engaged in a multi-front fight to thwart legislative, administrative, and judicial action to revive the licensing process for Yucca Mountain, about 100 miles northwest of Las Vegas. This week, Secretary of Energy Rick Perry said the government had a "moral obligation" to find a permanent home for the tons of highly radioactive waste generated by nuclear power plants — KNPR.org
17.04 min

June 22, 2017 — Perry tangles with Cortez Masto over Yucca Mountain plans — WASHINGTON: Energy Secretary Rick Perry trotted up to Capitol Hill on Thursday for a third congressional hearing over three days and tangled with Sen. Catherine Cortez Masto over Trump administration plans to restart licensing of the Yucca Mountain project —

June 21, 2017 — [Energy Secretary] Perry says no decision made on interim nuclear waste storage in Nevada WASHINGTON: Energy Secretary Rick Perry clarified a previous statement on interim nuclear waste storage, telling a Senate subcommittee Wednesday that no decisions have been made on temporary sites for spent fuel in Texas, New Mexico or Nevada. Private companies in New Mexico and Texas have submitted applications to the Nuclear Regulatory Commission to store nuclear waste on an interim basis. Perry created a firestorm Tuesday when he suggested to the House Appropriations subcommittee on energy that the Nevada National Security Site could store waste temporarily — Las Vegas Review Journal [Print PDF]

June 20, 2017 — [Press Release] Governor Sandoval responds to new suggestion from Secretary Perry to use Nevada National Security Site [Nevada Test Site] as interim storage location for toxic — Governor Brian Sandoval issued the following statement in response to U.S. Secretary of Energy Rick Perry's remarks during a House Appropriations Energy and Water Subcommittee budget hearing today. During the hearing, Secretary Perry doubled–down on his desire to make Nevada the nation's nuclear dumping ground by suggesting he would like to consider interim storage of high-level nuclear waste at the Nevada National Security Site in the short term — State of Nevada [Print PDF]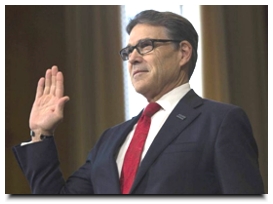 June 20, 2017 — Perry cites 'moral obligation' to build Yucca nuclear waste site — Energy Secretary Rick Perry implored lawmakers Tuesday to fund licensing efforts for the Yucca Mountain nuclear waste site in Nevada. Perry said the United States has a "moral obligation" to build the site, since storing spent fuel at the sites of the nation's nuclear reactors is dangerous. We have a moral obligation . . . to remove this from as many of these sites as we can and put it in the safest repository," Perry said at a House Appropriations Committee subpanel hearing Tuesday — The Hill

June 20, 2017 — [Energy Secretary] Perry backs Yucca Mountain, proposes an interim waste storage site in Nevada — WASHINGTON: Energy Secretary Rick Perry defended a $28 billion budget proposal Tuesday, citing the need for $120 million to restart licensing of the Yucca Mountain nuclear waste project and develop interim storage that could include the Nevada National Security Site. Nevada Gov. Brian Sandoval, a Republican, said the suggestion of the Nevada National Security Site was a "complete blindside" by the energy secretary and a plan that is "ill-conceived, irresponsible and likely illegal." — Las Vegas Review Journal [Print PDF]

June 20, 2017 — Yucca Mountain funding a bright spot for Republicans Trump's budget — President Trump's funding for the nuclear waste dump at Yucca Mountain in Nevada is emerging as one of the few points of agreement among top House Republicans when it comes to the president's fiscal 2018 budget proposal. "I was glad to see you put money into ... Yucca Mountain. That's something that this committee has put money into for the last several years, and it always gets dropped in conference" between the House and the Senate, said Rep. Mike Simpson, R-Idaho, during Tuesday's first budget hearing with Energy Secretary Rick Perry — washingtonexaminer.com



June 15, 2017 — Bill to expedite Yucca Mountain licensing clears 1st hurdle — WASHINGTON: A bill to expedite the licensing and development of Yucca Mountain nuclear waste site in Nevada was passed by a subcommittee Thursday, clearing the first hurdle for legislation expected to be taken up in the House this year. The House Energy and Commerce subcommittee on environment approved the Nuclear Waste Policy Amendments Act on a voice vote. The bill now goes to the full committee for approval — Las Vegas Review Journal [Print PDF}

June 14, 2017 — Nevada files motion to dismiss lawsuit that threatens state's ability to fight Yucca Mountain — The State of Nevada's legal fight against Yucca Mountain took an important step forward this week, with the filing of a motion to dismiss a State of Texas lawsuit that threatens to undercut Nevada's opposition to the Yucca Mountain repository. Previously, the US Court of Appeals for the Fifth Circuit in New Orleans granted Nevada's motion to intervene in the nuclear waste lawsuit State of Texas v. United States of America (Case No. 17-60191) — State of Nevada [Print PDF]

June 13, 2017 — Titus statement on upcoming yucca mountain hearing — Rep. Dina Titus of Nevada's First Congressional District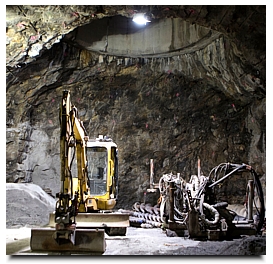 June 09, 2017 — Finland Works, Quietly, to Bury Its Nuclear Reactor Waste — OLKILUOTO ISLAND, Finland: Beneath a forested patch of land on the Gulf of Bothnia, at the bottom of a steep tunnel that winds for three miles through granite bedrock, Finland is getting ready to entomb its nuclear waste.

If all goes well, sometime early in the next decade the first of what will be nearly 3,000 sealed copper canisters, each up to 17 feet long and containing about two tons of spent reactor fuel from Finland's nuclear power industry, will be lowered into a vertical borehole in a side tunnel about 1,400 feet underground — nytimes.com [Print PDF]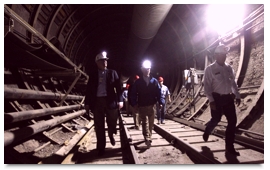 June 08, 2017 — RTC to examine travel routes for nuclear waste headed to Yucca Mountain — North Las Vegas Mayor John Lee called Thursday for a study on how nuclear waste might travel through Southern Nevada amid concerns that Yucca Mountain could become a repository for the radioactive material. Along with fighting President Donald Trump's effort to restart licensing activity at Yucca Mountain, Nevada should also help other states wanting to store nuclear waste, Lee said at the close of a board meeting of the Regional Transportation Commission of Southern Nevada — Las Vegas Review Journal [Print PDF]

June 07, 2017 — Nye County increases budget for Yucca Mountain — Nye County has increased its budget for activities associated with Yucca Mountain, the county's financial records show. According to the documents, Nye County's fiscal year 2018 budget has $60,000 in the administration department for an Akerman LLP contract which was previously paid out of the contingency fund. The Miami–based lobbying firm represents the county in federal lobbying activities including Yucca Mountain — PV Times [Print PDF]

June 07, 2017 — Texas Takes DOE To Court Over Yucca Mountain Limbo — Texas Attorney General Ken Paxton has filed a motion with the 5th U.S. Circuit Court of Appeals to have the court force the federal government to re–channel its funds and activities towards a spent nuclear fuel (SNF) storage solution at Yucca Mountain in Nevada — nuclearstreet.com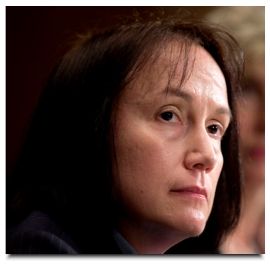 June 07, 2017 — Nuclear agency seeks $30M for Yucca Mountain licensing review — WASHINGTON: The head of the Nuclear Regulatory Commission asked Congress on Wednesday for $30 million and staff to review the expected restart of the license application to permanently store nuclear waste at the Yucca Mountain repository in Nevada. NRC Chairwoman Kristine Svinicki is seeking the money for Yucca Mountain as part of the agency's $952 million budget request for fiscal year 2018. Svinicki said the 2018 budget is an increase over this fiscal year and due to $30 million for "Yucca Mountain activities" — Las Vegas Review Journal [Print PDF]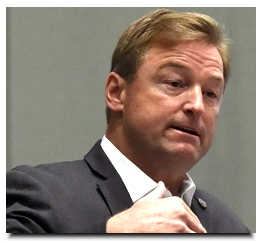 June 06, 2017 — Heller issues warning to Trump administration over Yucca Mountain — WASHINGTON: Nevada Sen. Dean Heller delivered a warning Tuesday to the Trump administration over its plan to restart the licensing process on the Yucca Mountain nuclear repository. Heller, a Republican, demanded that Dan Brouillette, the administration's nominee for Department of Energy deputy secretary, answer questions about those plans. Brouillette's nomination was advanced by a committee to the full Senate for consideration and a confirmation vote — Las Vegas Review Journakl [Print PDF]

June 05, 2017 — Bryan Says Yucca Budget Request Shows Nuke Waste Fight Continues — Richard Bryan, who fought the Yucca Mountain nuclear waste repository as Nevada's governor and in the U.S. Senate, says the Trump administration wants to make a down payment on restarting work on the site 100 miles from Las Vegas — NPR

June 04, 2017 — SUN EDITORIAL: From sea to glowing sea: Yucca Mountain a threat to 44 states — Some people richly deserve to be called NIMBYs – Not In My Backyarders, or jerks who oppose practically anything being built near their home regardless of how much it will benefit their community. A bicycle path and walking trail? Reroute it. A soccer complex? Make those noisy kids play somewhere else. A shelter for victims of domestic violence? Take it down the road. But objecting to Yucca Mountain doesn't make anybody in Nevada a NIMBY, as evidenced by the map [presented below] — Las Vegas Sun [Print PDF]

May 31, 2017 — Nuclear panel moves toward licensing Nevada's Yucca Mountain — WASHINGTON: Signals by the Trump administration to restart licensing on the Yucca Mountain drew new criticism Tuesday from lawmakers opposed to disposing high-level nuclear waste in Nevada.The Nuclear Regulatory Commission published Wednesday in the Federal Register a request for comment on collection of information on the Nevada site. The collection of information was previously authorized by the White House Office of Management and Budget — Las Vegas Review Journal [Print PDF]

May 30, 2017 —Trump Eyes Rebooting Yucca Mountain, as Nuclear Waste Piles Up — The White House has asked Congress for $120 million to jump–start the stalled development of a permanent storage facility for the nation's nuclear waste – but a resolution to the decades-long debate appears as unlikely as ever. A cross the United States, in pools of cold water and thick steel–and–concrete drums, sits the unwanted residue of America's nuclear power plants — seeker.com [Print PDF]

May 30, 2017 — NRC to make request on proposed Yucca repository — CARSON CITY: The state will decide whether to weigh in as the Nuclear Regulatory Commission takes steps toward reopening the licensing process to store nuclear waste at Yucca Mountain. The NRC is seeking public comment on its intent to request that the Office of Management and Budget approve a request to seek stakeholder input on the site 100 miles northwest of Las Vegas. If approved, the information collection would require or ask for responses from Nevada, local governments and affected Indian tribes in the review of the potential site and license application — Las Vegas Sun [Print NRC Notice – PDF]

May 30, 2017 — Three Mile Island Nuclear Power Plant To Shut Down In 2019 — The company that owns the Three Mile Island nuclear plant, site of the worst nuclear disaster in U.S. history, announced that it plans to shutter the facility in 2019 unless the state of Pennsylvania steps in to keep it open — NPR

May 26, 2017 — GAO outlines $330M 'roadmap' to restart Yucca Mountain licensing — WASHINGTON: Restarting the licensing process to determine whether a nuclear waste repository could be built at Yucca Mountain would cost in excess of $330 million, the nonpartisan investigative arm of Congress reported Friday. The Government Accountability Office released a 49–page report that included the time and cost estimates and identified four steps the government must take to resume licensing proceedings for the proposed permanent repository for high–level nuclear waste 100 miles northwest of Las Vegas — Las Vegas Review Journal

May 26, 2017 — On the Hill, Budget Deepens Battle Lines Over Yucca — Rep. John Shimkus (R-Ill.), the House of Representatives' de-facto dean of Yucca Mountain, cheered the White House's plan to resume work on that planned nuclear waste repository Wednesday, while another congressional Dean, one Sen. Dean Heller (R-Nev.), slammed the proposal as anti–Nevada — exchangemonitor.com [Print PDF]

May 26, 2017 — COMMERCIAL NUCLEAR WASTE: Resuming Licensing of the Yucca Mountain Repository Would Require Rebuilding Capacity at DOE and NRC, Among Other Key Steps— Power plants in 33 states store nearly 80,000 metric tons of radioactive waste. In 2008, the Department of Energy applied to the Nuclear Regulatory Commission to build an underground repository for this waste at Yucca Mountain in Nevada. In 2010, DOE reversed course and said Yucca Mountain was no longer a workable option. DOE and NRC then took steps such as eliminating funding and vacating NRC''s custom facility for public hearings–making it harder to resume licensing in the future. We identified 4 key steps that would likely be needed to resume the Yucca Mountain licensing process, including receiving guidance and rebuilding lost capabilities — The GAO
The likely key steps GAO identified are:

1. The Commission and parties receiving direction to resume the licensing process, and the Commission deciding on the timing and other details, so NRC and parties can identify their funding needs for the adjudication.
2. Rebuilding organizational capacity, including, as needed, recruiting personnel to recreate DOE's, NRC's, and nonfederal parties' project offices; obtaining legal, scientific, or other experts for the adjudication; and rebuilding physical infrastructure. Also at this step, DOE and NRC may need to update key documents used for the licensing process.
3. Reconvening the parties and completing the remaining phases of the adjudication, including witness depositions and evidentiary hearings.
4. Carrying out the process's remaining steps, including the Commission's final decision on whether to authorize construction of the repository.
Read/download the full report [53 Page PDF]

---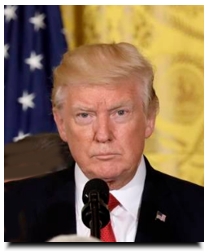 May 22, 2017 — What Trump's 'taxpayer first' budget would mean for Nevada . . . The budget also includes $120 million the administration is seeking to restart the licensing process for Nevada's Yucca Mountain, identified by Congress as the permanent storage site for used nuclear fuel and other high-level radioactive waste — Las Vegas Review Journal

More Coverage
Rep. Dina Titus of Nevada's First Congressional District issued statement on President Trump's Fiscal Year 2018 Budget Request to Congress that proposes to revive the failed Yucca Mountain repository with a $120 million line item.

U.S. Senator Dean Heller (R-NV) today criticized the President's budget for its inclusion of $120 million in funding to restart licensing activities for Yucca Mountain

May 22, 2017 — Nevada's nuclear dilemma: Inside the reignited fight over Yucca Mountain — "They used to be looking to see if this was a suitable site. Now they're looking to see how they can make it suitable. That's the big shift," said U.S. Rep. Dina Titus, D-Las Vegas, who has been active in opposing a Yucca Mountain repository for more than 30 years. The Nuclear Waste Policy Act passed in 1982, and a 1987 amendment sealed Nevada's fate as the sole dumping ground for the nation's high–level radioactive scrap. Sort of — Las Vegas Sun [Mobil Link] [Print PDF]

May 18, 2017 — Hot spot' in nuclear waste shipment underscores Yucca Mountain concern — Las Vegas Review Journal

May 17, 2017 — Nevada Senate vote sends Yucca Mountain resolution to Congress — CARSON CITY: The Nevada Senate gave final legislative approval Wednesday to a resolution strongly opposing any attempts by Congress to make Yucca Mountain the nation's high–level nuclear waste dump. Assembly Joint Resolution 10 was approved on a vote of 19–2, with Republicans Pete Goicoechea of Eureka and Don Gustavson of Sparks voting against it. Both lawmakers represent parts of rural Nye County where Yucca Mountain is located. Nye County officials support the nuclear waste project because of job creation potential. The resolution previously passed the Assembly 32–6 and will now go to Congress — Las Vegas Review Journal [Print PDF]

May 16, 2017 — [EDITORIAL:] Nuclear scare strengthens our resolve in fight against Yucca — Las Vegas Sun

May 12, 2017 — Nevada Senate panel unanimous on Yucca Mountain restart —CARSON CITY: A resolution stating the Nevada Legislature's opposition to the construction of a high–level nuclear waste dump at Yucca Mountain won unanimous approval Friday from a Senate panel. Assembly Joint Resolution 10 will now go to the full Senate for a final vote after getting a do pass from the Senate Commerce, Labor and Energy Committee. It has already passed the Assembly — RJ.com

May 12, 2017 — Nevada delegation scores Yucca win in spending bill Nevada's third U.S. House District Rep. Jacky Rosen, D–Las Vegas, said that Nevada's congressional delegation sticks together in its fight against the proposed Yucca Mountain nuclear waste repository, except one. "The Nevada delegation, except Mark Amodei, we all stand together," she said earlier this month, referring to Nevada's second U.S. House representative — PVTimes.com

May 10, 2017 — FOX5 INVESTIGATES —The push to restart Yucca Mountain — (FOX5) The Trump administration said it wants to reopen Yucca Mountain to the nation's radioactive waste, and a proposed bill in congress would make it tougher to for Nevada to fight it — Posted by Joe Nelson FOX5



May 08, 2017 — [Editorial Board] To Bury Nuclear Waste, Dig Deeper Than Yucca Mountain — Energy Secretary Rick Perry is right to say the U.S. needs a long–term solution to its massive nuclear waste problem. It also makes sense for Perry and some members of Congress to see Yucca Mountain as part of that solution — though many Nevadans promise to make sure it won't be — bloomberg.com [Print PDF]

May 08, 2917 — Is Yucca Mountain back from the dead? — Yucca Mountain, the project to permanently store high-level nuclear waste underground in southern Nevada, has been considered dead since then–President Obama defunded it in 2012. But now, President Trump has moved to revive it. His 2018 budget blueprint includes $120 million to restart licensing and to provide interim waste storage elsewhere — hcn.org

May 07, 2017 — [OPINION: By John Smith, Las Vega] A grumble from the grave: Yucca Mountain attempts to join the undead — To start, a confession: I've never been a fan of "The Walking Dead." The wildly successful show has shotgunned its way into the heart of American pop culture. It's been taken seriously by artists and academics. But, you know, Zombies just aren't my thing. I've never found watching the undead get pulverized time after time, only to return for more, overly entertaining. A little queasy, but not much amused. I was left with a similar sensation recently after watching an Internet feed of the recent environmental subcommittee of the House Energy and Commerce Committee as it met to chew on a draft of the Nuclear Waste Policy Amendments Act of 2017, which would effectively restart the licensing process for Nevada's Yucca Mountain project — thenevadaindependent.com

May 06, 2017 — Budgets approved to fight Yucca Mountain — CARSON CITY: The budgets for the state agencies charged with fighting the Yucca Mountain high–level nuclear waste dump were approved Saturday by the Senate Finance and Assembly Ways and Means committees. The budget for the Agency for Nuclear Projects totals $3.8 million for the next two years, with most of the money going to fight against restarting Yucca Mountain. Of that total, $1.3 million will be spent fighting the expected restart of licensing proceedings — RJ.com [Print PDF]

May 05, 2017 — Nevada: Basin and Range reversal won't bolster Yucca Mountain — Nye County officials welcomed the possibility of the reversal of the Basin and Range National Monument status after President Trump rolled out his executive order. Trump last week directed U.S. Interior Secretary Ryan Zinke to review 24 national monuments, including the Basin and Range National Monument in remote Nye and Lincoln counties that was designated by former President Barack Obama in July 2015. Upon designation, the 704,000–acre monument threw another obstacle into the Yucca Mountain project, as it partially blocked the U.S. Department of Energy's proposed east–west Caliente rail route that would be used for nuclear waste shipments — By Daria Sokolova Pahrump Valley Times [Print PDF]

May 04, 2017 — Nuke waste debate: Turn it into glass or encase in cement? — Congress should consider authorizing the U.S. Department of Energy to study encasing much of the nuclear waste at the nation's largest waste repository in a cement-like mixture instead of turning it into glass logs, according to a new report from the U.S. Government Accountability Office — AP [GAO Report]

May 01, 2017 — Texas sues Perry over unused waste site — Former Texas Gov. Rick Perry used to brag about how often his state sued to try to stop the Obama administration. Texas is still suing, but now it's Mr. Perry, the newly minted Energy Department secretary, who's facing the lawsuit, as the state demands repayment of billions of dollars the federal government has collected to build a nuclear waste depository — washingtontimes.com

May 01, 2017 — Yucca Mountain not included in federal spending bill — WASHINGTON: A broad spending bill to fund the federal government through September does not include money for licensing the Yucca Mountain nuclear repository, Nevada lawmakers said Monday — Las Vegas Review Journal

April 26, 2017 — Witnesses urge House lawmakers to revive Yucca Mountain — Updated April 26, 2017 – 11:40 pm WASHINGTON: A congressional battle was renewed Wednesday when a House panel held its first hearing this year on reviving the mothballed Yucca Mountain nuclear repository in Nevada. The House Energy and Commerce subcommittee on environment called on experts who said that obstacles to opening the Yucca Mountain site, defunded and closed in 2012, were difficult but could be overcome and urged Congress to begin the licensing process on the Nevada site. Funding, water rights, transportation of spent nuclear fuel, and fierce political opposition by state officials were all listed as some of the concerns that plagued continuation of developing the site as a permanent geologic location for storage — Las Vegas Review Journal [Print PDF]

April 26, 2017 — Gaming industry opposes plan to reopen Yucca Mountain nuclear waste repository — Washington, D.C.– American Gaming Association (AGA) President and CEO Geoff Freeman sent a letter today to the House Energy and Commerce Subcommittee on the Environment and the Economy which is holding a hearing on the Nuclear Waste Policy Amendments Act of 2017, which would revive Yucca Mountain as a nuclear waste repository [More Information] — americangaming.org

April 26, 2017 — GOVERNMENT: Energy Secretary: Importance of resuming Yucca licensing 'became clearer' after Nevada trip, geologic repository is the 'best long-term solution' for U.S. nuclear waste — Energy Secretary Rick Perry says the importance of resuming the licensing process for the Yucca Mountain nuclear waste repository "became clearer" after touring the site last month and that a geologic repository is the "best long-term solution" for the country's nuclear waste ahead of a congressional hearing on the proposal this morning — The Nevada Independent [Print PDF]

April 26, 2017 — Hearing Record: H.R.___, the Nuclear Waste Policy Amendments Act of 2017 — U.S. Congress, House Energy & Commerce Committee [Staff background memo – 15 Page PDF]

April 25, 2017 — No amount of spending will make Yucca Mountain nuke dump a good idea — Editor's note: In reaction to news that a hearing on a bill to resurrect the Yucca Mountain nuclear waste repository had been scheduled in a congressional subcommittee this week, a group of 80 organizations has signed onto a letter being distributed to all members of the U.S. House and Senate, along with heads of the staffs of relevant committees. The organizations shared a copy of the letter with the Sun. We support their message wholeheartedly, and we believe it's of such importance that it should be shared with the community. A condensed version follows. — Las Vegas Sun [Print PDF]

April 24, 2017 — Nevada lawmakers line up to testify against reviving Yucca Mountain — WASHINGTON: Nevada lawmakers will testify before a House hearing this week in opposition of revising Yucca Mountain as a permanent nuclear waste site, the Energy and Commerce Committee announced Monday. In advance of the hearing, Nevada Gov. Brian Sandoval sent a letter to the committee noting the state's opposition based on "scientific, technical and legal merits" — Las Vegas Review Journal [Print PDF] [Photo – Nevada lawmakers]

April 24, 2017 — Week ahead: House to revive Yucca Mountain fight — TheHill.com, BY DEVIN HENRY

April 20, 2017 — Point man on Yucca Mountain calls new bill 'Screw Nevada 2' — That's how Nevada's chief critic of the Yucca Mountain nuclear waste project views legislation that will be discussed next week in a House Energy and Commerce subcommittee titled the "Nuclear Waste Policy Amendments Act of 2017." — RJ.com [Print PDF]

April 19, 2017 — HEARING NOTICE: Committee on Energy and Commerce Subcommittee on Environment — U.S. Congress

April 19, 2017 — [DISCUSSION DRAFT FEDERAL LEGISLATION – 45 Page PDF] To amend the Nuclear Waste Policy Act of 1982, and for other purposes — US Congress

April 19, 2017 — Plan to revive Yucca Mountain to get first hearing in Congress — WASHINGTON: A House energy committee has scheduled a hearing next week to begin the legislative process to revive the mothballed Yucca Mountain nuclear repository in Nevada. Rep. Greg Walden, R-Ore., the chairman of the House Energy and Commerce Committee, said Wednesday that legislation on a comprehensive solution to nuclear waste management policy would be the subject of the hearing. The hearing by the environment subcommittee, under Chairman John Shimkus, R-Ill., would examine the federal government's responsibility to dispose of nuclear waste from plants across the country — RJ. com [Print PDF]

April 13, 2017 — Governor Sandoval and Attorney General Laxalt take new step in yucca opposition — Governor Brian Sandoval announced today that, at his direction, the Agency for Nuclear Projects, in cooperation with Attorney General Adam Laxalt, intervened in a nuclear waste lawsuit filed by the State of Texas in federal court — State of Nevada [Print PDF]

April 11, 2017 — Nevada has science edge if Yucca Mountain licensing resumes — If the Trump administration succeeds in resurrecting the dormant Yucca Mountain nuclear waste project, Nevada will have an important expertise edge over the feds — RJ.com [Print PDF]

April 08, 2017 — Op–ed: Nuclear reprocessing and Yucca Mountain are non-starters — William Shugart's April 1 op-ed, "Reprocessing nuclear waste and Yucca Mountain worth another look," needs "another look." Appeals to reprocess fuel and re–investigate Yucca Mountain (a project I worked on for nearly four years) fall short on a number of fronts — Salt Lake Tribune [Print PDF]

April 05, 2017 — New Mexico, Texas seek licenses to store spent nuclear fuel — ALBUQUERQUE, N.M. The race for what to do with spent fuel generated by the nation's nuclear power plants is heating up as backers of a plan to build a temporary storage site in New Mexico made the rounds in Washington, D.C., on Wednesday in hopes of gaining support for their proposal — thenewstribune.com [Print PDF]

March 29, 2017 — Legal action possible in fight against Yucca Mountain project, [Gov. NV] Sandoval says — RJ.com

March 29, 2017 — Decades–old war over Yucca Mountain nuclear dump resumes under Trump budget plan — An abandoned tunnel in the desolate Nevada desert, barricaded only by a chain–link fence, is all that remains of the nation's tortured effort to create a permanent repository for nuclear waste 100 miles northwest of Las Vegas — LA Times [Print PF]

March 27, 2017 — Energy Secretary Perry tours Yucca Mountain, meets with Governor Sandoval — Energy Secretary Rick Perry toured Yucca Mountain and met with Nevada Gov. Brian Sandoval to discuss the project on Monday, a little more than a week after the White House included $120 million in funding in its fiscal 2018 budget plan to restart licensing activities at the long–stalled nuclear waste dump — THI [Print PDF]

March 24, 2017 — GUEST COMMENTARY: Battle against Yucca Mountain nuclear waste dump is reborn — You're a fear monger. . . This is just a "Not in my backyard" issue. . . Your arguments are emotional, not scientific. . . In discussions about the Yucca Mountain nuclear waste repository, these are the three replies that opponents of the project most often hear from federal government officials and commercial nuclear industry zealots who are bent on moving forward with it. The Nevada Nuclear Waste Task Force, now in its 30th year opposing Yucca Mountain, has produced maps . . . By Judy Treichel, special to the Sun [Print PDF]

March 21, 2017 — The White House Revives a Controversial Plan for Nuclear Waste — Near the southern tip of Nevada is a ridge politicians have been fighting over for 30 years. Yucca Mountain was designated the permanent underground storage site for nuclear waste in 1987. It had an ambitious mission–to entomb high-level radioactive waste safely for at least 10,000 years–and a tentative opening date of 1998. But the process of even approving its construction has dragged on through four presidents. In 2011, the Obama administration officially mothballed the project — The Atlantic [Print PDF]

March 20, 2017 — Nevada Legislature formalizes opposition to revive Yucca Mountain — CARSON CITY: A resolution restating the Legislature's opposition to any effort to license Yucca Mountain as a high-level nuclear waste dump was endorsed Monday by Gov. Brian Sandoval and Attorney General Adam Laxalt. Assembly Joint Resolution 10 was introduced last week just as the Trump administration announced a budget request of $120 million to restart licensing proceedings with the goal of making it the burial site for 77,000 metric tons of the nation's spent nuclear fuel &mdsh; RJ.com

March 20, 2017 — [Congressional Letter] Letter to DOE Secretary Rich Perry from the U.S. Congress, Committe on Energy and Commerce — U.S. Congress – 3 Page PDF

March 18, 2017 — Supposedly 'dead' Yucca Mountain nuclear waste project returns to vex Nevada — By STEVE SEBELIUS LAS VEGAS REVIEW-JOURNAL

March 17, 2017 — The Indy Explains: The fight over Yucca Mountain If you live in Nevada, chances are you've heard about Yucca Mountain —and probably more than once. The name surfaces every election season as politicians vow to protect the Silver State from a controversial nuclear waste dump. The political hot potato goes back decades, so if you're fuzzy on where the project stands, don't fret. You're likely not alone. But brace yourselves for more discussion in the weeks and months to come, given its inclusion in the White House's 2018 budget plan, which calls for $120 million to restart licensing activities for Yucca Mountain. Here's everything you need to know about Yucca Mountain, including its location, history and status — By Michelle Rindels, Megan Messerly, Riley Snyder and Jackie Valley, The Nevada Independent [Print PDF]

March 16, 2017 — Yucca Mountain placement in Trump budget draws ire from congressional delegation, Nevada leaders — Yucca Mountain is back on the table. A recently–released summary of the White House's fiscal 2018 budget plan calls for $120 million to restart licensing activities for the long–stalled nuclear waste dump in Nye County, about 90 miles outside of Las Vegas. Most of Nevada's congressional delegation stands in staunch opposition to the proposal. Former Democratic Sen. Harry Reid led the charge in opposing Yucca Mountain as Senate Democratic leader — The Nevada Independent [Print PDF]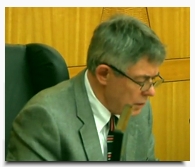 March 13, 2017 — Attempts to revive Yucca Mountain project will cost feds $1.66B, Nevada director reports – CARSON CITY: Nevada will continue to fight any attempt to restart the Yucca Mountain project as the site to bury the nation's high-level radio active waste, and supporters should walk away from the moribund effort, a state official told state lawmakers on Monday. Bob Halstead, in a budget presentation from the Nevada Agency for Nuclear Projects, said the state will contest 218 elements in any Department of Energy license application, with another 30 to 50 challenges anticipated based on new information — RJ.com [Print PDF] [Related Story —CNBC ]

March 08, 2017 — Rep. Joe Wilson: South Carolina ratepayers have spent $1.5 billion on Yucca Mountain — Completing the Yucca Mountain nuclear repository in Nevada will expedite the disposition of spent nuclear fuel at the Savannah River Site in Aiken County and elsewhere in the nation, U.S. Rep. Joe Wilson, R-S.C., said during testimony Wednesday — aikenstandard.com [Print PDF]

March 03, 2017 — Is Yucca Mountain once again to be America's nuclear waste dump? — WASHINGTON: Thirty years after Nevada's Yucca Mountain was designated as America's only dumping ground for nuclear waste, not a single isotope has been sent there. The state's political clout in Washington made sure of that, effectively hitting pause on a process of scientific studies and planning that began in 1987. But times changed dramatically this year. Suddenly, Yucca Mountain is being discussed again — sacbee. com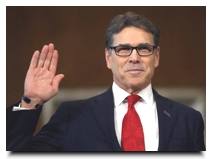 March 02, 2017 — Senate confirms Perry to head Energy Department . . . At DOE, Perry will manage the nation's nuclear energy program and the ongoing problem of storing waste from reactors that generate spent nuclear fuel. Under repeated questioning by [Nevada Senator] Cortez Masto, Perry told the Senate hearing that he would not rule out using Yucca Mountain as a permanent site for storing nuclear waste — By GARY MARTIN REVIEW–JOURNAL WASHINGTON BUREAU [Print PDF]

February 27, 2017 — A Small West Texas Town Could Be A Dump Site For High–Level Nuclear Waste — In April last year, Waste Control Specialists—a Dallas-based company focused on the disposal of radioactive waste—applied for the federal approval of a project that would bring high-level nuclear waste to its storage site on the outskirts of Andrews, Texas, along the New Mexico border. The U.S. Nuclear Regulatory Commission accepted the application for review late last month, and the agency's draft could be ready in a year. So high–level nuclear waste could arrive at the Andrews dump site as soon as 2021 —texasmonthly.com [Print PDF]

February 24, 2017 — Make Yucca Mountain Nuclear Waste a Security Issue: Proponent —The political logjam over Yucca Mountain should be broken by depicting the storage of nuclear waste there as a national-security issue, a leading Nevada proponent of the project says."If I could get in a room with President Donald Trump, what I would say is this a national security issue. The government made promises. They've taken money from ratepayers. There's $30 billion-plus sitting there. It's time to follow the law," said Dan Schinhofen, chairman of the Nye County Board of County of Commissioners, who represents the county where Yucca Mountain is located — By Rebecca Kern: bna.com [Print PDF]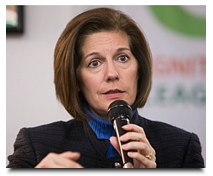 February 23, 2017 — Push to revive Yucca Mountain Project would be waste, Cortez Masto tells Las Vegas group — U.S Sen. Catherine Cortez Masto said Thursday in Las Vegas that any push to revive the Yucca Mountain Project would be a "waste of time" and taxpayer money. President Donald Trump's nominee to head the Department of Energy, Rick Perry, said last week that the site could not be ruled out as a site to store the nation's nuclear waste — Las Vegas Review Journal

February 19, 2017 — Panelists Weigh Nuclear Waste Solution Post–Obama — WASHINGTON: Little more than a month after taking office in 2009, President Barack Obama ordered the Nuclear Regulatory Commission to stop work on a permit for licensing the nuclear waste depository at Yucca Mountain in Nevada. Obama acted at the behest of then-Sen. Harry Reid (D-Nev.) — rtoinsider.com

February 17, 2017 — Nuclear waste solution must include Yucca Mountain, key GOP lawmaker says — WASHINGTON: Yucca Mountain continues to be considered by a Republican lawmaker on a key congressional panel to be part of a comprehensive solution to the continuing problem of storing nuclear waste generated by power plants — By GARY MARTIN, REVIEW-JOURNAL WASHINGTON BUREAU [Print PDF]

February 16, 2017 — Rick Perry and Yucca — Reno News & Review

February 14, 2017 — It's never been off the table: Key congressman reiterates interest in shipping nuke waste to Yucca Mountain — "I'm the nuclear waste guy, that's what I do in Washington" said Rep. John Shimkus, R-Ill., after taking a tour last week of the decommissioning process at the San Onofre Nuclear Generating Station near San Diego — Las Vegas Sun [Print PDF]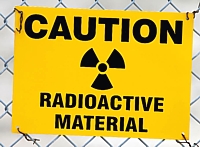 February 09, 2017 — Why Congress Shouldn't Bother Reviving Yucca Mountain — The Trump administration and Congress seem to be trying to raise Yucca Mountain from the dead. Yucca Mountain is the site of a proposed high-level nuclear waste repository in Nevada that was halted in 2010. The site has always been political, from its initial choice to its recent death — Forbes [Print PDF]

February 05, 2017 — Can Nuclear Power Rise From The Chaos In Washington? — In January, the U.S. House of Representatives passed the Advanced Nuclear Technology Act of 2017, HR 590, that is intended "to foster civilian research and development of advanced nuclear energy technologies and enhance the licensing and commercial deployment of such technologies." The bill was sponsored by two Republicans and three Democrats and has now moved to Committee in the Senate, chaired by John Thune (R-SD) — Forbs [Print PDF]

January 31, 2017 — Congress likely to seek funding for Yucca Mountain nuclear waste project, state report says — The Nevada commission charged with overseeing nuclear waste issues on Tuesday warned that it expects Congress to seek funding to revive the shuttered Yucca Mountain repository project this year. The warning is contained in a report to Gov. Brian Sandoval and the state Legislature from the Nuclear Projects Commission. The report states it is not yet clear whether the Trump administration would support reviving the shuttered program to permanently store 77,000 tons of high-level radioactive waste— primarily spent fuel from commercial power reactors — in a maze of tunnels inside the Nye County mountain — Las Vegas Review Journal [Print PDF]

January 30, 2017 — [EDITORIAL] It's simple, President Trump: Yucca Mountain project is too risky — Dear President Donald Trump, By reputation, you prefer to receive information about complicated topics not in long reports or studies, but rather in synopsized memos and at–a–glance breakdowns. To that end, we offer this map showing one of the train routes on which highly radioactive material would be transported to the Yucca Mountain nuclear waste repository if the project were to be restarted — Las Vegas Sun

January 27, 2017 — Will Trump and Perry Revive Proposed Yucca Mountain Nuclear Waste Repository? — The answer may be more political than technical. And the topic of long-term nuclear waste storage is just one of dozens facing Energy Secretary-designate Rick Perry, should he be confirmed by the Senate — Spectrum [Print PDF]

January 24, 2017 — [Nevada Governor] Sandoval, congressional delegation discuss Yucca Mountain, other priorities — RJ.com

January 19, 2017 — Trump's pick for Energy chief says Yucca Mountain can't be ruled out — WASHINGTON: Former Texas Gov. Rick Perry, tapped by President–elect Donald Trump to head the Energy Department, left open Thursday the possibility that Yucca Mountain could house nuclear waste in the future. Perry told the Senate Energy and Natural Resources Committee that he understood the position of Nevada's bipartisan congressional delegation and Gov. Brian Sandoval that the facility should be mothballed because of intense opposition. But Perry would not rule out consideration of Yucca Mountain for future use — Las Vegas Review Journal [Print PDF]

January 12, 2017 — Energy chief: Bid to revive Nevada nuclear waste dump doomed — WASHINGTON: Any effort to revive the long-dormant nuclear waste dump at Nevada's Yucca Mountain is doomed to fail because the project lacks support from elected officials in the state, Energy Secretary Ernest Moniz said Wednesday — Nevada Appeal [Print PDF]

January 11, 2017 — Members of Nevada Delegation Stand United Against Yucca Mountain — Dean Heller, US Senator State of Nevada

January 10, 2017 — YUCCA MOUNTAIN — Conflict looms for Trump between hotel and waste site — Floor–to–ceiling windows. A day spa. Valet parking. Those are some of the perks at the Trump International Hotel Las Vegas. Could a view of rail cars hauling nuclear waste be next? President–elect Donald Trump's luxury Sin City spot and Yucca Mountain — the supposedly defunct desert repository that many in the nuclear industry want to revive — could be on a collision course. Yucca Mountain critics are pushing more and more to remind Trump that the project would devastate Nevada tourism, including his own hotel. But some former DOE officials and proponents of the project dismiss those concerns, saying nuclear waste bound for the repository would never come close to Trump's property — eenews.net [Print PDF]



Recent News — January / December 2016

News Archive — 1998 / 2016