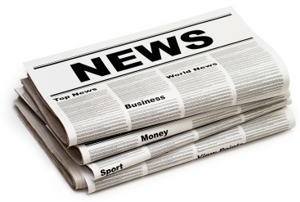 The Inside Story
Current Status of the Yucca Mountain Repostory Program — GAO
Yucca Mountain, Nevada's View — State of Nevada
Yucca Mountain, What's Really There? — State of Nevada
Yucca Mountain redux — TheBulletin.org
More background info.

Current Press News
March 25, 2015 — Yucca Mountain: Despite Hardy comments, sides as entrenched as ever — In the wake of a controversial opinion piece by Nevada's newest member of Congress calling for a conversation on Yucca Mountain, it may seem as if the zombie project has risen from the dead.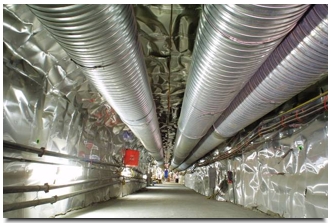 But the op-ed really has all sides digging in their heels. Rep. Cresent Hardy, a Republican whose district covers Yucca Mountain sits, wrote in the Las Vegas Review-Journal on Sunday that "we should at least be up for an honest conversation" about the project's plausibility and what it could bring to Nevada — Las Vegas Sun [Print]

March 22, 2015 — WASHINGTON: Hardy calls for Nevada to explore options on Yucca — Nevada should open an "honest discussion" with the federal government over burying nuclear waste at Yucca Mountain to determine if citizens might want it and what benefits the state might obtain for hosting it, according to Rep. Cresent Hardy . . . "The idea that Nevada is losing big federal dollars by opposing the Yucca Mountain project is nothing more than nuclear industry and (Department of Energy) propaganda aimed at changing public opinion about the project," Bob Loux, a former director of the Nevada Agency for Nuclear Projects, said in 1992 — By STEVE TETREAULT REVIEW-JOURNAL WASHINGTON BUREAU

March 20, 2015 — Q &A: Shimkus to Move Bills on Yucca, Coal Ash, TSCA . . . I know I have got some enemies in the state of Nevada, but I have some friends. I've been to Yucca Mountain twice–once when it was an operating Department of Energy facility and once when it was closed. And, I'm telling you, Nevada was receiving a lot more revenue when it was open than when it was closed — bna.com

March 18, 2015 — Hardy, Amodei to join Yucca Mountain tour amid push to reopen nuclear site — WASHINGTON – Two members of Congress from Nevada are reserving seats on the tour that will take a group of lawmakers to Yucca Mountain next month, a visit its organizer hopes will spark new interest in the shuttered nuclear waste site — RJ.com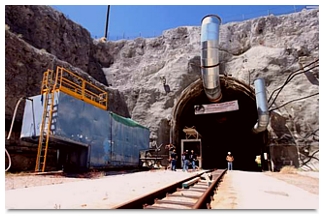 March 17, 2015 — Yucca Mountain tour set for April: WASHINGTON – Leaders of a House subcommittee have set an April 9 tour of Yucca Mountain, part of a campaign to draw new attention to the mothballed Nevada nuclear waste site. Rep. John Shimkus, R-Ill., chairman of the House environment and the economy subcommittee, and Rep. Paul Tonko, D-N.Y., the panel's ranking Democrat, have issued an invitation for other panel members to join the trip. According to the March 11 letter viewed Tuesday, the Department of Energy "will provide a comprehensive tour" of Yucca Mountain, including an examination of research that was conducted there, a discussion of the site's infrastructure and a trek to the top of the mountain "for a 360-degree view of the surrounding area for perspective of the project's setting" in the remote desert — By STEVE TETREAULT STEPHENS WASHINGTON BUREAU

March 15, 2015 — NRC comes up with $2 million for Yucca groundwater study — The Nuclear Regulatory Commission is planning two public hearings in Nevada this fall as it freshens up an environmental study of groundwater at Yucca Mountain. The agency is eyeing September for the public sessions, a few weeks after a report draft is expected to be completed — Las Vegas Review Journal

March 12, 2015 — The Nuclear Regulatory Commission notified the public today the NRC staff will prepare a supplement to the Department of Energy's environmental impact statement (EIS) on the proposed geologic repository for spent nuclear fuel and high-level radioactive waste at Yucca Mountain in Nevada. In today's Federal Register notice, the NRC staff explains the decision to supplement the EIS that DOE submitted in 2008. During its review, the NRC staff found the EIS did not adequately address all of the repository-related effects on groundwater, or from surface discharges of groundwater. In 2013, the Commission asked DOE to prepare a supplement. Instead, DOE updated its analysis of potential groundwater impacts after closure of a repository at the site, and in February 2015 the Commission directed the NRC staff to prepare the supplement. The NRC staff will use the DOE analysis in preparing the supplement — The NRC

March 10, 2015 — New bill revives Nevada veto over nuke waste at Yucca Mountain — WASHINGTON – A bill introduced Tuesday by four Nevada lawmakers would give the state new veto power over storing nuclear waste at Yucca Mountain. The legislation would require the governor, affected local governments and affected tribes to sign off before the Nuclear Regulatory Commission could authorize construction of a nuclear waste repository. The "Nuclear Waste Informed Consent Act" was written to apply to any state. But Nevada has been at the forefront as pro-Yucca lawmakers have stepped up efforts to revive the Yucca Mountain program terminated in 2010 by the Obama administration — RJ.com

March 07, 2015 — Preparing for a renewed battle to keep Yucca Mountain nuke-free — In Nevada, nuclear waste and the possibility of storing it in Yucca Mountain are never far from state leaders' minds. But it's a niche issue for the rest of the nation.

Gone are the days of Bonnie Raitt concerts calling for a ban on all nuclear energy, a passionate response to a 1979 partial meltdown at the Three Mile Island reactor in Pennsylvania — Las Vegas Sun

March 02, 2015 — Defense agency visited Yucca, says no intention to use site — WASHINGTON – Officials from a Pentagon agency toured the Yucca Mountain's tunnels last month but do not intend to work at the Nevada site, a spokesman said Monday. A small group from the Defense Threat Reduction Agency visited Yucca on Feb. 17, confirmed Daniel Gaffney, the agency's spokesman. He described it as a one-time deal. "(O)fficials did tour the facility, just as they tour many (Energy Department) facilities, but it was not with the intent to conduct work at the Yucca Mountain site,"Gaffney said — RJ.com

February 26, 2015 — YUCCA MOUNTAIN: DOE, Pentagon considering new uses for Nev. site –lawmakers — House Republicans say two federal agencies are planning to use the remote Yucca Mountain site in southern Nevada for activities other than its congressionally authorized use as a repository for spent fuel from nuclear reactors. "We have learned that officials from the Department of Energy and the Defense Threat Reduction Agency (DTRA) have discussed the possibility of conducting activities at or near the Yucca Mountain site that are not related to the statutorily required uses for the site and adjacent lands," three senior House Republicans wrote in a letter to Energy Secretary Ernest Moniz — eenews.net

February 19, 2015 — Conservation bill could block Yucca Rail Route, but prospects shaky — Though its sponsors insist it wasn't their intent, a Nevada lands bill pending in Congress could throw up another roadblock to a Yucca Mountain Project. The legislation, introduced last year by U.S. Sen. Harry Reid, D-Nev., would restrict mining and energy exploration on more than 800,000 acres of federal land in two lonesome valleys straddling Lincoln and Nye counties. The Senate minority leader has said he wants to withdraw the land in Garden and Coal valleys to protect "City," noted artist Michael Heizer's sprawling earth sculptor roughly the size of the National Mall. Supporters of the bill want a national monument dedicated to "City," and to the pristine basin–and–range landscape around it — RJ.COM

February 17, 2015 — NUCLEAR POLICY: NRC will complete environmental review of Yucca project — The Nuclear Regulatory Commission intends to complete an environmental review of the contentious waste repository under Yucca Mountain in Nevada because the Energy Department has refused to do so, the NRC's chairman said today . . ."We have the funds that are left over from the carryover for high-level waste, will cover the preparation of the supplemental [environmental impact statement]." — eenews.net

February, 2015 — Here's how the 2016 fiscal budget impacts [Yucca Mountain] Nevada . . . The Department of Energy has proposed $108 million for nuclear waste research, according to Energy Secretary Ernest Moniz. There is no money proposed for the Yucca Mountain project in Nevada, as Moniz said the Obama administration remains committed to finding another site to bury nuclear waste — RJ.com

February 12, 2015 — Reid spokeswoman tells lawmaker don't bother trying to revive Yucca — WASHINGTON —An Illinois congressman says he is planning to revisit Yucca Mountain this year as part of an effort to revive the Nevada site for nuclear waste disposal. Republican Rep. John Shimkus and two other members of the House Energy and Commerce Committee briefly toured Yucca Mountain in April 2011, shortly after the proposed repository area was shut down by the Department of Energy. Shimkus, chairman of the House environment and the economy subcommittee, told Energy Secretary Ernest Moniz at a budget hearing Wednesday he was planning to go back — RJ.com

February 08, 2015 — Back to Yucca Mountain [Opinion - Washington Post] THE COUNTRY'S nuclear power plants have produced massive amounts of reliable electricity for decades while emitting negligible amounts of carbon dioxide. The big drawback is the more than 70,000 tons of radioactive spent fuel U.S. nuclear facilities have piled up — with 2,000 more tons added to the total every year. A report the Nuclear Regulatory Commission (NRC) released in late January underscores that this problem is solvable — if only Congress and the White House would stick to a plan.

February 06, 2015 — Dallas company seeks to store nation's spent nuclear fuel at West Texas site — LUBBOCK:A Dallas-based company that handles low-level radioactive waste is taking the first step toward making a West Texas facility the first interim storage site for high-level nuclear waste from around the country. Waste Control Specialists on Friday notified the Nuclear Regulatory Commission of the company's plan to seek a license to build a facility in rural Andrews County that would store spent fuel rods from power plants for as long as 100 years. The location is about 350 miles west of Dallas and 120 miles south of Lubbock, along Texas' border with New Mexico — AP




More Coverage — RJ.com

February 05, 2015 — The Next Keystone: Now that the GOP has taken the pipeline fight as far as it can, where to next? Nevada . . . But with the Keystone fight losing steam, another high-profile energy battle is bubbling back up: the decades–old debate over Nevada's Yucca Mountain, the proposed site of a massive federal repository for America's nuclear waste. The project, which dates back to the Reagan administration . . . Slate.com

February 05, 2015 — New Senate chairman vows push on nuke waste, Yucca — WASHINGTON: The new chairman of a Senate energy panel on Thursday announced he plans to focus on nuclear energy this year, including a bid to end an impasse on nuclear waste created when the Yucca Mountain repository was terminated. Sen. Lamar Alexander, R-Tenn., told a nuclear industry audience he would convene a series of hearings on nuclear power as the new leader of the Senate energy and water subcommittee — By STEVE TETREAULT STEPHENS WASHINGTON BUREA

January 29, 2015 — NRC Publishes Final Two Volumes of Yucca Mountain Safety Evaluation — The Nuclear Regulatory Commission staff has published volumes two and five of its safety evaluation report on the geologic high-level nuclear waste repository proposed for Yucca Mountain in Nevada. Publication of these volumes completes the technical safety review of the Department of Energy's Yucca Mountain application. The safety evaluation report includes the staff's recommendation that the Commission should not authorize construction of the repository because DOE has not met certain land and water rights requirements identified in Volume 4, published in December, and a supplement to DOE's environmental impact statement has not yet been completed — The NRC
January 27, 2015 — How GOP control in D.C. affects us in Nevada — A new Congress means another attempt to store the nation's nuclear waste at Yucca Mountain. Rep. John Shimkus, R-Ill., says he will introduce a bill to get the ball rolling on creating a nuclear repository at Yucca, about 90 miles north of Las Vegas. What's different this time is that Republicans control Congress — Las Vegas Sun

January 27, 2015 — Experts discuss nuclear waste impasse America's impasse over the storage of highly radioactive waste will take center stage at a panel discussion and public forum Tuesday night in San Juan Capistrano. The storage of spent nuclear fuel has moved to the forefront of safety concerns at the San Onofre Nuclear Generating Station since the twin-reactor plant was retired in 2013 after a botched steam generator replacement project — Utsandiego.com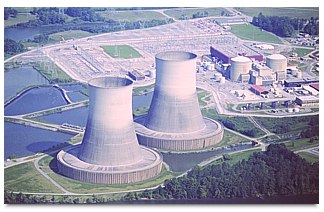 January 27, 2015 — [Opinion – Rep. Lamar Smith] Time for US to live up to its nuclear potential — Reliable, affordable energy is the foundation of our nation's economy. America is blessed with abundant natural resources. Our energy history is full of new technologies displacing old ones. Coal led the industrial revolution in the United States. Thomas Edison's electric lightbulb displaced candles and kerosene lamps. Following World War II, nuclear science catapulted America to superpower status . . . But now, 60 years after the ribbon was cut on the first nuclear reactor, the U.S. has not lived up to its potential. Political meddling, costly red tape and a shifting regulatory landscape have jeopardized America's energy security — The Hill.com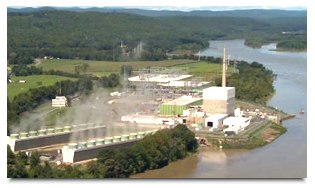 January 20, 2015 — Vermont Yankee's long road to retirement —Officials with Entergy announced last week that all of the fuel from Vermont Yankee has been removed from the reactor and placed in the spent fuel pool following the closure of the plant last month. The announcement signals the beginning of what is expected to be a lengthy decommissioning process — Wcax.com

January 10, 2015 — Nuclear waste storage creates headaches for all — RED WING — When Ron Johnson looks east, the twin towers of the Prairie Island nuclear plant dominate the skyline. It's a constant reminder of a looming threat to his people — postbulletin.com

January 07, 2015 — Nuclear waste storage issues can be addressed — When the Tennessee Valley Authority suspended construction of the Watts Bar 2 nuclear plant in 1985, the nuclear industry worried it might have a contagious effect on the policies of other electric utilities. In 2008, however, Southern Co. and South Carolina Electric & Gas each announced plans to build two new nuclear power plants, and other utilities have applied to the Nuclear Regulatory Commission for construction and operating licenses to add new reactors — montgomeryadvertiser.com

January 02, 2015 — Pilgrim nuclear plant expands waste storage to concrete casks — Massachusetts's only nuclear power plant said Friday that it would begin packing its spent fuel in super-tough concrete-and-steel containers. Previously, all of the nuclear reactor fuel rods from the Pilgrim Nuclear Power Station in Plymouth were submerged in a deep pool of water, which is running out of space. The new containers, called casks, are designed to hold the nuclear reactor's radioactive materials until the federal government selects a disposal site for nuclear waste — BostonGlobe.com



Recent News — January / December 2014

News Archive — 2000 through 2014