Appendix E — Photographs of May, 2005 Humboldt River High Water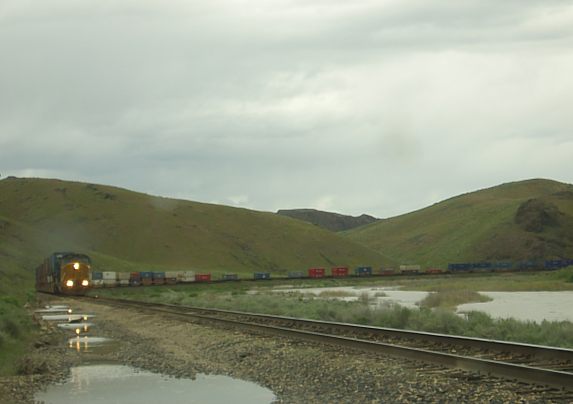 12: Humboldt River and standing water. Westbound track at Barth, very close to the site
where The Cityof San Francisco derailed in the early 1900's.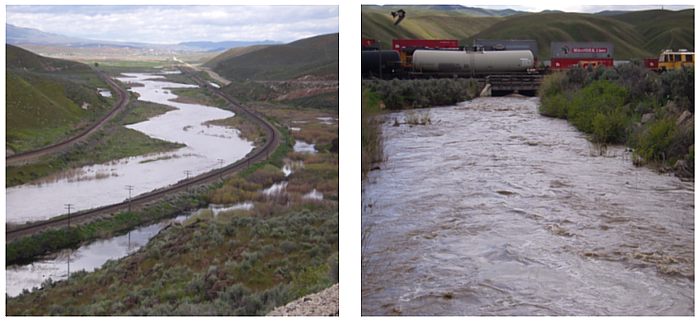 13: Left Picture taken from Highway 278 looking north towards Carlin.
14: Right Picture is Maggie Creek at the town of Carlin.