January

January 31, 2012 — Nuclear panel says work should start now to find waste sites — WASHINGTON -- While it could take years for Congress to set the nation on a new path for managing nuclear waste, work could start immediately to identify and recruit new locations for a burial site, a study official said Tuesday — Stephens Washington Bureau

January 31, 2012 — More than one permanent US nuclear repository likely needed: Chu — platts

January 27, 2012 — Around the Halls: President Obama and America's Nuclear Future . . . resident Obama's Blue Ribbon Commission report on America's Nuclear Future, released today, is exasperatingly devoid of meaningful concrete policies that will move the industry ahead . . . — Brookings.edu

January 27, 2012 — SUN EDITORIAL: Nevadans know best Panel says nation should look for places willing to take nuclear waste — Las Vegas Sun

January 26, 2012 — Nevada lawmakers applaud panel's nuclear-waste recommendations — Las Vegas Sun

January 26, 2012 —Revamped Search Urged for a Nuclear Waste Site — NyTimes.com

January 26, 2012 — Experts recommend new approach to nuclear waste — WASHINGTON -- A panel that examined the nation's sputtering efforts to manage nuclear waste, including the long impasse over Yucca Mountain, recommended Thursday that the government use more carrots than sticks to find new burial ground for the deadliest radioactive material — Stephens Washington Bureau

January 25, 2012 — Environmental groups, 5,000+ people tell Secretary Chu: Reject the BRC report--do not use closed reactors as excuse to create temporary storage site and initiate mass transportation of radioactive waste across the US — NIRS

January 25, 2012 — Nuke Us: The Town That Wants America's Worst Atomic Waste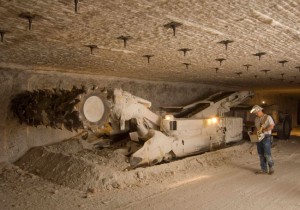 — There's a secure solution to America's nuclear waste problem: bury it under Carlsbad, New Mexico — Forbes

January 24, 2012 Panel: U.S. nuclear waste problem can be managed WASHINGTON, D.C. A trio of groups in the nuclear energy industry or policy arena are urging the Obama administration and Congress to take a hard look at waste management reforms, specifically by taking action on recommendations to be released next week DeseretNews.com

January 24, 2012 — Wanted: Parking Space for Nuclear Waste — When the Obama administration killed a plan to create a nuclear waste repository at Yucca Mountain in Nevada, the government established a "blue-ribbon commission" to study what to do next . . — NyTimes.com

January 18, 2012 — DOE set to cut county $3.8M check . . . Nye County will receive $3.8 million in Payment Equal to Taxes from the U.S. Department of Energy, a lucrative source of county revenue that had all but disappeared when President Obama announced he would zero out funding for Yucca Mountain in January 2010 — Pahrump Valley Times

January 16, 2012 — Towns vie to be the final resting spot for Canada's nuclear garbage theglobeandmail.com
---
February 27 2012 — Getting Beyond Yucca Mountain (And Implementing the Blue Ribbon Commission Final Report) - 12305 Robert J. Halstead* and James M. Williams.

February 16, 2012 — Former Nevada Gov. Richard Bryan Calls Rep. Mark Amodei's Remarks On Yucca Mountain "Unfortunate"
CARSON CITY – Former U.S. Sen. and Nevada Gov. Richard Bryan today described Rep.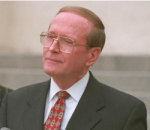 Mark Amodei's recent comments about Yucca Mountain not being dead as a site to dispose of the nation's nuclear waste was as "unfortunate." . . . . Amodei "Let me be clear, I do not believe Yucca Mountain should become a simple dumping site for the nation's nuclear waste. I believe the Administration and Department of Energy (DOE) should keep funding for the project, while Congress works with the DOE to make the location a bastion of nuclear research and reprocessing"— NevadaNewsBureau.com

February 15, 2012 — [EDITORIAL] After Yucca— The country has repeatedly tried and failed to find a burial spot for spent nuclear fuel rods that will remain radioactive for hundreds of thousands of years. The rods are currently stored in cooling pools or dry casks at nuclear power plants across the country. But that is becoming politically untenable . . . — The New York Times

February 15, 2012 — DOE forms group to devise new nuclear waste plan WASHINGTON -- Energy Secretary Steven Chu is moving forward on a new strategy for managing nuclear waste in the wake of a study that recommended changes in how a disposal site might be developed — Stephens Washington Bureau

February 14, 2012 — $60 million of federal budget allotted for nuke waste — WASHINGTON -- The Department of Energy is proposing to spend $60 million to begin carrying out the advice of experts who have recommended new strategies for managing nuclear waste, according to officials and budget documents released Monday — Stephens Washington Bureau

February 08, 2012 — Lawsuit limits proposed over nuclear waste site selection WASHINGTON -- The nuclear waste commission has recommended that the government try a cooperative approach to recruit volunteer states to host a high-level radioactive waste site. But when several commissioners testified Wednesday in Congress, Rep. Mo Brooks, R-Ala., offered another idea: Don't allow lawsuits — Stephens Washington Bureau

February 08, 2012 — US licenses first nuclear reactors since 1978 — msnbc.com

February 02, 2012 — Senate panel seeks new nuclear waste repository — WASHINGTON -- With Yucca Mountain politically unviable, energy policy leaders in the U.S. Senate are working on an "action plan" to address the urgent need to find a permanent disposal site for nuclear waste. — Stephens Washington Bureau

February 01, 2012 — Nuclear waste hearing turns testy over Yucca Mountain — WASHINGTON -- Leaders of an expert study panel urged Congress on Wednesday to abandon the long-troubled strategy that has failed to solve the problem of how the nation should dispose of nuclear waste — Stephens Washington Bureau
---
March

March 30, 2012 — Richard Bryan: 'Energy park' nothing more than a smokescreen — "A rose by any other name will smell as sweet." The famous line from Shakespeare's "Romeo and Juliet" denotes the fact that the true nature of a thing cannot be changed by calling it something else — RGJ.com

March 26, 2012 — DOE unleashes bureaucrats on post-Yucca report — RGJ.com

March 25, 2012 — COMMENTARY A nuclear waste dump by any other name, By Guy W.Farmer — Nevada Appeal

March 16, 2012 — Update on Activities of State of Nevada Agency for Nuclear Projects -- Presentation to Nevada Legislative Committee on High-Level Radioactive Waste Las Vegas, Nevada — State of Nevada

March 16, 2012 — Governor: County doesn't speak for state — pahrump Valley Times [More Coverage — Las Vegas Sun]

March 13, 2012 — Senate GOP to Obama: Accept Yucca Mountain or return Yucca development money — The Hill

March 13, 2012 — Sandoval: Despite what Nye says, he says no to Yucca — AP [Read the Governor's Letter to Energy Secretary Chu]

March 13, 2012 — Gov. Sandoval Says Nevada Does Not Want Nuclear Waste, But New Poll Shows Support For Research Facility — CarsonNow.org

March 09, 2012 — Nye officials give consent to burying nuke waste [ at Yucca] . . . Nevada's official opposition has not changed, Strolin [State of Nevada] said, and without state consent, Yucca Mountain is not going to happen — RJ.com [More Coverage — Pahrump Valley Times]

March 09, 2012 — US orders safety changes after Japan crisis — AP

March 07, 2012 — A year after Japan earthquake, U.S. nuclear plans stalled . . . In addition to safety, cost concerns and the price of natural gas, nuclear power continues to confront a problem that has lingered for decades: the inability of Congress to find a place to store nuclear waste. — Stateline.org [Related Story]

March 02, 2012 — Catherine Cortez Masto:[Nevada AG] Fallacy of Yucca Mountain is more apparent than ever — RGJ.com
---
April

April 30, 2012 — Washington, South Carolina seek court action over N-waste dump — An appeals-court panel will hear arguments Wednesday in a lawsuit filed by South Carolina and Washington state seeking an end to a political stalemate over the Yucca Mountain nuclear-waste repository — The Seattle Times

April 28, 2012 — Congress Goes Nuclear — So much for the notion that Congress can't do anything right. The thoughtful and smart actions of Senators Murkowski and Landrieu, working with Senators Feinstein, Alexander and Bingaman, produced a bill out of the Senate Energy and Water Appropriations Subcommittee last Tuesday, approved Thursday by the full Committee, that took the first step to solving our nation's nuclear waste problem — Forbes

April 25, 2012 — Heller urges defunding of Yucca — U.S. Sen. Dean Heller, R-Nev., on Tuesday sent a letter to the chairmen and ranking members of both the Senate and House Committees on Appropriations, asking them to continue defunding the proposed high level nuclear waste repository at Yucca Mountain. — NevadaNewsBureau.com

April 25, 2012 — Amodei's efforts to strike Republican compromise on Yucca faces first real test — Las Vegas Sun

April 23, 2012 — Lawmakers mount new bid to revive Yucca Mountain WASHINGTON - House lawmakers supporting the Yucca Mountain repository plan to advance a bill this week that would set aside $35 million to revive the controversial nuclear waste site — RJ.com

April 23, 2012 — Republicans Push Spending to Dump Waste in Reid Back Yard — businessweek

April 19, 2012 — Showdown shaping up over Republican NRC commissioner WASHINGTON - President Barack Obama plans to renominate Republican Kristine Svinicki to continue serving on the Nuclear Regulatory Commission, setting up a U.S. Senate showdown with echoes to the Yucca Mountain controversy — RJ.com

April 19, 2012 — Energy bill would keep Yucca open — A bill introduced this month by U.S. Rep. Jeff Duncan (R-S.C.) calls for the Yucca Mountain nuclear waste repository in Nevada to remain open. The bill, H.R. 4301, aims to address the United States' energy demands through a free market "all-the-above" energy strategy that the nation so desperately needs, according to the congressman — aikenstandard.com

April 17, 2012 — Old tensions return as Republican senators demand NRC member be reappointed — Las Vegas Sun

April 12, 2012 — Trouble at the Back End — AmericanScientist.org

April 10, 2012 — US NRC should consider work on new repository regulation: chairman — Platts


---
May

May 31, 2012 — House members slam Obama on closing Yucca Mountain nuclear waste site — The Hill

May 31, 2012 — New federal grant bolsters UNLV research on nuclear waste storage — Las Vegas Sun

May 27, 2012 — Spent Fuel Rods Drive Growing Fear Over Plant in Japan — NyTimes.com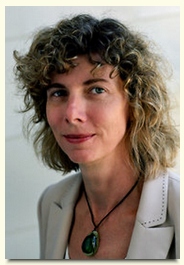 May 24, 2012 — Obama names Yucca critic to lead nuclear agency —WASHINGTON - Allison Macfarlane, a geologist, environmental science professor and Yucca Mountain skeptic, is President Barack Obama's choice to lead the government's nuclear safety agency — Stephens Washington Bureau [More Coverage — Las Vegas Sun]

May 22, 2012 — Jaczko's successor at NRC could be another staunch Yucca opponent — Las Vegas Sun

May 21, 2012 — NRC Chairman Jaczko resigns — RJ.com [Related Story]

May 06, 2012 — SUN EDITORIAL: Politics, the law and Yucca Mountain — Las Vegas Sun

May 06, 2012 — What if Yucca Mountain becomes a repository for data? — Las Vegas Sun

May 04, 2012 — Is Yucca Mountain Still Dead? —NyTimes.com

May 04, 2012 — Spokesman changes his tune on Yucca Mountain — because he must — Las Vegas Sun

May 02, 2012 — Judges troubled by Yucca shutdown, uncertain on recourse . . . The case before a three-judge panel in the U.S. Court of Appeals for the District of Columbia is the only remaining legal challenge to the Obama administration's decision to start closing out the program in 2009 and to develop a new nuclear waste strategy — Stephens Washington Bureau
---
June

June 30, 2012 — Senate confirms Yucca critic as NRC chairman — WASHINGTON - The Senate on Friday confirmed a nuclear waste expert and Yucca Mountain critic to become chairman of the Nuclear Regulatory Commission. Allison Macfarlane, a geologist and environmental science professor at George Mason University, was the choice of Sen. Harry Reid, D-Nev. She was approved without dissent — Stephens Washington Bureau

June 26, 2012 — Final report mixed for NRC chairman Jaczko — RJ.com

June 12, 2012 — [ Editorial] Nuclear waste need not be a radioactive debate — Washinton Post

June 12, 2012 — Political dynamics heighten interest in review of NRC nominees — Former Harry Reid aide Gregory Jaczko's tenure at the top of the Nuclear Regulatory Commission comes one step closer to its end Wednesday, when a Senate committee convenes to review a pair of nominees — one the Obama administration's pick to replace him — Las Vegas Sun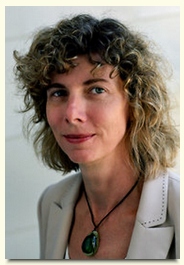 June 10, 2012 — N.R.C. Nomination Shines Spotlight on Waste-Disposal Issue — WASHINGTON — When the Senate Environment and Public Works Committee meets on Wednesday to consider President Obama's choice to head the Nuclear Regulatory Commission, three themes are likely to dominate the questioning: waste, waste and earthquakes — NyTimes.com

June 08, 2012 — Ruling reopens debate on Yucca Mountain —WASHINGTON - Federal judges on Friday tossed out a regulation that allowed nuclear waste to be stored at reactors for 100 years or more and that cleared a way for the Obama administration to scrap the Yucca Mountain repository — Stephens Washington Bureau [More Coverage — msnbc.com

June 08, 2012 — Moving From Square One on Nuclear Waste — The idea that the proposed Yucca Mountain nuclear waste repository in Nevada is dead has not gone down well in Congress, where some Republicans are trying to allocate new money to the Nuclear Regulatory Commission so it can revive its evaluation of the site's suitability. But at a Senate subcommittee hearing on Thursday, some supporters of the civilian power industry said it was time to move on — NyTimes.com

June 08, 2012 — US bucks global trend of closing down nuclear power stations — ENN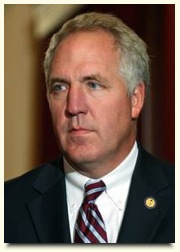 June 06, 2012 — House backs revival of Yucca repository WASHINGTON - The House voted by a wide margin Wednesday to restore a slice of funding for the Yucca Mountain repository, signaling it remains unhappy with President Barack Obama's decision to terminate the nuclear waste project — STEPHENS WASHINGTON BUREAU

June 01, 2012 — U.S. Given Six Months To Justify Nuclear-Waste Fees — The U.S. Energy Department must justify the $750 million it collects annually from the atomic power industry for waste disposal given that it no longer plans to develop a depository at Yucca Mountain — Bloomberg.com

---
July

July 24, 2012 — NRC chief seeks distance from Yucca criticism WASHINGTON - The new chairwoman of the Nuclear Regulatory Commission distanced herself Tuesday from earlier criticism of Yucca Mountain, telling lawmakers she will have an "open mind" on the project still lingering at the agency — Stephens Washington Bureau [More Coverage - NyTimes.com] [More Coverage]

July 24, 2012 — [Yucca Mountain] Shutdown scatters workers, sparks Nev. debate over 'clean energy' jobs — eenews.net

July 23, 2012 — The week ahead: House Energy Committee set to tackle Yucca Mountain, Solyndra federal loan program — The Hill

July 07, 2012 — Nuclear Waste Issue Searing American Landscape — forbes.com

July 04, 2012 —EDITORIAL Remember Yucca? Lawmakers and policy planners must revive the search for safe ways to store used fuel rods from nuclear power reactors. The long-term solution favored by most experts, which we endorse, is to bury the material in geologically stable formations capable of preventing leakage far into the future — New York Times
---
August

August 22, 2012 — Most of last jobs at Yucca Mountain project expire next month — Sources close to the beleaguered Yucca Mountain nuclear waste project said Tuesday that jobs will expire in September for the last two dozen workers who transferred to another Department of Energy program amid hundreds of layoffs in 2010 — Las Vegas Sun

August 21, 2012 — Legislative Panel Gets Update On Yucca Mountain, Takes No Action To Deviate From Long-Term Opposition To Project — CARSON CITY – The potential viability of Yucca Mountain as a long-term repository for nuclear waste was the focus of yet another discussion in Nevada today as lawmakers serving on the Legislative Committee on High-Level Radioactive Waste heard status reports on the now defunded project — Nevada News Bureau

August 16, 2012 — Yucca Mountain Reading . . . Readers interested in getting a sense of the new [NRC] chairwoman's background--and, perhaps, some clues about how she'll handle her new role--would do well to check out Uncertainty Underground: Yucca Mountain and the Nation's High-Level Nuclear Waste — Environmental Law Prof Blog

August 08, 2012 — NRC suspends nuclear plant licensing for lack of nuclear waste disposal Following a petition filed by 24 environmental groups on June 18 2012, the Nuclear Regulatory Commission (NRC) suspended, yesterday, decisions on at least 19 nuclear reactor licensing decisions — Examiner.com

August 08, 2012 — [Editorial] Yucca debate: Federal panel puts off nuke dump decision — RJ.com

August 03, 2012 — Court seeks signs from Congress on Yucca Mountain WASHINGTON - A divided panel of federal judges Friday put off deciding whether to force the government to restart licensing for the Yucca Mountain nuclear waste site — Stephens Washington Bureau [More Coverage — RGJ.com] [More Coverage — NyTimes.com]

August 02, 2012 — Court refuses to order Congress to spend last $10 million on Yucca Mountain In a welcome reprieve for opponents of the nuclear waste repository, the federal appeals court will not force the Nuclear Regulatory Commission to spend its last $10.4 million on Yucca Mountain – at least not for now. But the court's reasoning is a harsh reminder of the uncertainty of the project's future — Las Vegas Sun

August 02, 2012 — Post-Yucca Mountain bill still a work in progress . . . The 56-page bill would put in place some of the recommendations of the expert commission President Barack Obama formed in January 2010 after he decided to terminate the Yucca Mountain site in Nevada as a potential nuclear waste repository — Stephens Washington Bureau

August 01, 2012 — Nuclear Waste and the States The electric ratepayers in dozens of states have been charged billions to build a site to store nuclear waste. As waste continues to be generated . . . — csg.org

August 01, 2012 — Senator's bill may usher in more congenial era of nuclear waste policy There's a new bill on nuclear waste disposal in Congress. But this time, it's not from some House Republican dead-set on jump-starting dumps at Yucca Mountain — Las Vegas Sun
---
September

September 30, 2012 — Nevadan at Work: Scientist works to share the stories in Nevada's archaeology — RJ.com

September 28, 2012 — Entergy Sues Feds Over Nuclear Wast — Entergy Nuclear Pallisades sued the United States yesterday for failing to accept nuclear waste from two plants Entergy owns in Michigan, according to published reports — Forbes

September 23, 2012 — Nuclear industry slowed by its own waste — Just as the nuclear industry is starting to build reactors after a 30-year drought, it faces another dry spell. The industry thought it had what it needed for its rebirth: federal loan guarantees; a uniform reactor design; a streamlined licensing process. The nightmares from the 1979 partial meltdown at Three Mile Island, 1,000 new safety regulations and cost overruns would be left in the past, industry officials believed. But what never came together was a long-term plan for how to store the used radioactive fuel — The Atlanta Journal-Constitution

Related Information from the GAO — SPENT NUCLEAR FUEL Accumulating Quantities at Commercial Reactors Present Storage and Other Challenges [60 Pages - PDF]

September 23, 2012 — Uranium Substitute Is No Longer Needed, but Its Disposal May Pose Security Risk — NyTimes.com

September 17, 2012 — Nuclear group likes chances for waste management progress next Congress A nuclear energy industry group said Monday that it is "optimistic" Congress would move forward on nuclear waste management legislation next session — The hill

September 06, 2012 — Nuclear fuel storage review will take up to 2 years Federal regulators will take up to two years to study the environmental impacts of temporarily storing used nuclear fuel at reactors across the country — lohud.com [More Coverage]
---
October

October 10, 2012 — Status of Court of Appeals' Yucca MountainRelated Cases and Standard Contract Litigation — Western Interstate Energy Board Denver, CO

October 21, 2012 — Coming election could signal shift in opposition to Yucca Mountain — Las Vegas Sun

October 14, 2012 — Sierra Club opposes turning Nevada into a nuclear dumping ground — This is Reno

October 01, 2012 — Yucca nuclear waste site proponents push for final court decision — WASHINGTON - Groups that have sued to force the Obama administration to restart the Yucca Mountain nuclear waste project are asking federal judges to finalize a decision — Stephens Washington Bureau
---
November

November 27, 2012 — Spent fuel storage: could Congress fast-track a decision on US spent fuel storage? —nuclearenergyinsider.com

November 21, 2012 — Yucca Mountain still alive, consultants predict — The Nov. 6 election in which President Obama was re-elected and U.S. Sen. Harry Reid remains Senate majority leader means Yucca Mountain will probably remain dead, at least politically.But like the radioactive material it would store, the project continues to have a half-life of its own in the courts — Pahrump Valley Times

November 15, 2012 — Yucca Mountain: A Post-Mortem — The New Atlantis

November 11, 2012 — Election hasn't changed Yucca Mountain's future — WASHINGTON - The election brought no dramatic shifts to the nuclear waste landscape, allowing Nevada leaders to shelve fears that big changes might have allowed the Yucca Mountain program to be resurrected — Stephens Washington Bureau

November 09, 2012 — NUCLEAR PLANT POWERED BY SPENT FUEL — Reactors could use existing stockpiles of nuclear waste to produce electricity for the world through 2083 — Discovery.com

November 01, 2012 — Senate Bill on Nuclear Waste The Senate Energy and Natural Resources Committee held a hearing to review legislation that may serve as the framework for the storage and later permanent disposal of the nation's civilian and defense nuclear waste. Meeting to receive testimony on S. 3469, The Nuclear Waste Administration Act of 2012, the committee received generally positive reviews of this bill introduced by committee chairman Jeff Bingaman (D-NM) — The AIP Bulletin of Science Policy News
---
December

December 2012 — Report and Recommendations of the Nevada Commission on Nuclear Projects — State of Nevada
Developments in the Yucca Mountain Project and the Federal High-Level Radioactive Waste Program
The Future of Yucca Mountain -- Taking the Long View
Recommendations to the Nevada Commission on Nuclear Projects
December 21, 2012 — Twenty-five years later, 'Screw Nevada' bill elicits strong feelings "This was raw, naked politics." That's how Richard Bryan remembers his time as Nevada governor in 1987 when Congress acted to designate Yucca Mountain as the only place scientists would study as a burial site for the nation's deadliest nuclear waste — RJ.com

December 21, 2012 — Utah N-waste site backers call it quits — Plans to store the nation's high-level reactor waste in Utah are officially dead. The consortium of utility companies behind the idea has asked the U.S. Nuclear Regulatory Commission to scrap its license for a 100-acre parking lot for radioactive waste containers on the Skull Valley Goshute Reservation in Tooele County — Salt Lake Tribune

December 18, 2012 — Wyden open to moving nuclear waste to interim storage sites . . . The incoming Senate Energy and Natural Resources chairman's stance, which differs from current Chairman Jeff Bingaman's (D-N.M.), could help revive efforts to address the nation's nuclear waste management — The Hill

December 14, 2012 — Ruling in Yucca Mountain case pushed into new year — WASHINGTON - A federal court decision whether to resume license hearings for a Nevada nuclear waste site has been pushed into next year — Stephens Washington Bureau

December 05, 2012 —US nuclear repository siting: too hot an issue for politicians to handle in 2013? —nuclearenergyinsider.com

December 03, 2012 — Federal government must deal with nuclear waste: NARUC president— platts.com